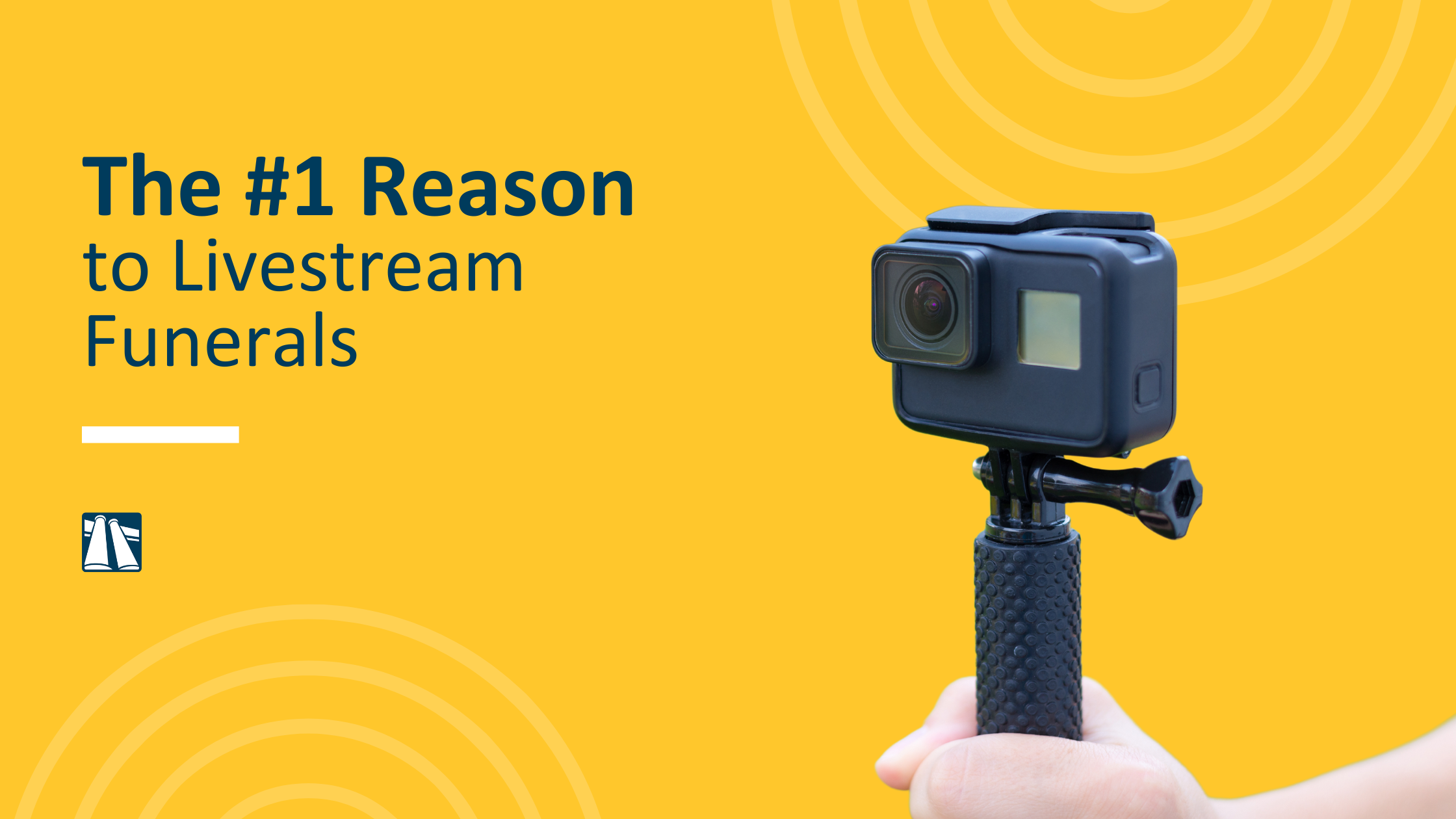 The #1 Reason to Livestream Funerals
By Tyler Ward, Digital Sales Manager
Funeral directors have many responsibilities, but arguably the most important are these:
– Planning personalized services that memorialize loved ones

– And helping families begin a healthy grieving process
For families that show up to the funeral home to attend the service, they are able to start the grief process and participate in the funeral.
The thing is, funeral attendance has been declining for a while.
I talk to funeral directors every day, and many say, "I just want to go back to the old way of having people attend in person. Our chapels are no longer full every service."
I understand wanting to have chapels full of mourners again. It can be a sign that the loved one was cared for. But think about this:
Did you know you can increase funeral service attendance by extending the walls of your chapel?
If you think about livestreaming funerals as a way to increase funeral attendance, you can help more families grieve.
Take it from Ron Clyde, our Director of Special Projects.
His mother passed away, and he and his brothers agreed to livestream her service. What he didn't expect was the unexpected way livestreaming would help him grieve.
Listen to his story. 👇
So, what's the #1 reason?
It's simple.
To help more people grieve, no matter where they're located.
Much like with Ron's story, he was able to grieve by watching the recording of the livestream, long after the service had ended. Similarly, families can grieve by watching – and participating – in the livestream.
This technology isn't just another fad. It's a movement. A movement to help more people grieve, regardless of where they live.
Isn't it time to join it?
👉 Click here to read more reasons why you should livestream funerals.
👉 Already using a livestreaming service? Here are tips to make it better.