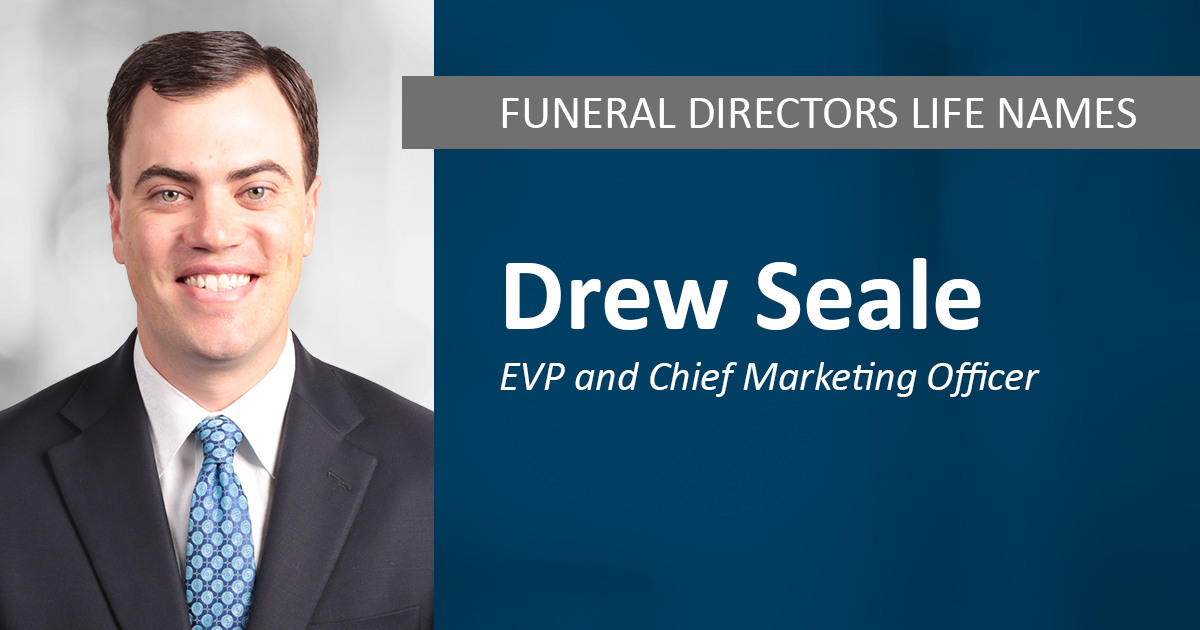 Funeral Directors Life Names Drew Seale as Executive Vice President and Chief Marketing Officer
ABILENE, TX — Funeral Directors Life (FDLIC) is proud to announce the recent promotion of Drew Seale to Executive Vice President and Chief Marketing Officer.
"The board of directors, executive staff, and I are excited to see how Drew will shape his new role," said Kris Seale, President and Chief Executive Officer. "He has shown tremendous leadership throughout his career by growing our client base for our services, maintaining relationships with funeral homes, and managing a diverse team. I have the utmost confidence in his ability as a leader to continue to support the efforts of our company and improve the lives of funeral directors nationwide."
"I'm honored that the board has placed their trust in me to make our marketing the best it can be," said Drew. "I am looking forward to integrating my current Sales Operations team into the Marketing Department, which will enhance our abilities to serve our customers and families even more."
Drew graduated from Baylor University with a Bachelor of Business Administration and began his employment in FDLIC's active sales program, selling over $1 million in preneed volume in his first year with the company. Within two years, he transitioned into Sales Operations where he had been serving as the Vice President of Sales Operations until this recent promotion. He and his team focused on supporting funeral homes and growing FDLIC's various services, including social media management, Circle of Friends+ aftercare, and other business solutions for funeral homes.
"I remain committed to growing our service options, serving our clients in the best, most-respected way, and providing the most up-to-date information to families we serve," added Drew. "With so many talented people on this team, there's no limit to what we can achieve in the future and how we can all accomplish goals together."
Want to improve your funeral home marketing? Click here to learn more about your options or simply request a marketing consultation.