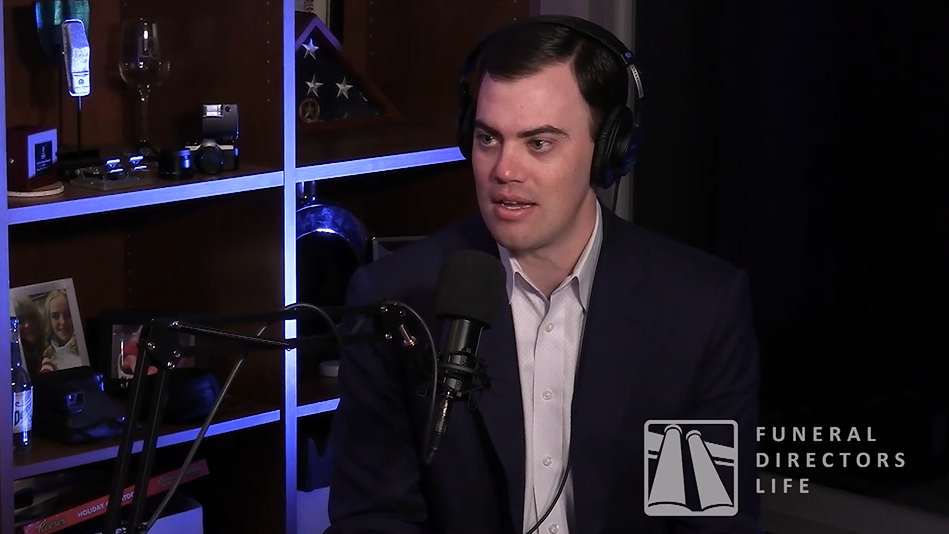 Why you should educate funeral consumers online
If funeral consumers have questions about funerals, they usually turn to the same place to start researching…
The internet. 💻
Families can find answers to their questions or at least learn more about topics with a quick Google search.
But they can also read misinformation – or worse: read something that casts a negative light on funeral homes.
Your families deserve to get the right answers from credible sources. From you.
In this podcast episode, VP of Creative Services Rob Davidson sits down with Funeral Directors Life EVP and Chief Marketing Officer Drew Seale to discuss why funeral homes should educate funeral consumers, especially those who want to start preplanning online.
Drew: It's so important to educate a funeral consumer these days because most of the information that has been out there online [sheds] a negative light on the funeral home.

Low-cost cremation providers were marketing so heavily in certain areas and disintermediating the funeral home and the funeral industry to bring themselves into the equation so they could get [funeral consumers] to buy these cremation packages that were promised to have all the value the funeral home brought. But in reality, it didn't come anywhere close.
Watch or listen to the full conversation here.
How do you educate families? By bring the education to them online!
Families who want to preplan and pay for their funeral need the right information to make an informed decision. This looks like explaining the difference between burial vs. cremation, explaining why a service important, and much more.
Without education, a family might pick the easiest and cheapest option: a direct cremation. And they might work with a low-cost cremation provider instead of your funeral home. We want to help you avoid that.
An online preplanning tool, like Arrangement Guide, helps you educate these funeral consumers online while getting you preneed leads and contracts.
Get a demo today and see how it works!
Want to learn more about online preplanning tools? Read these articles next.
Note: Arrangement Guide is available in participating states.