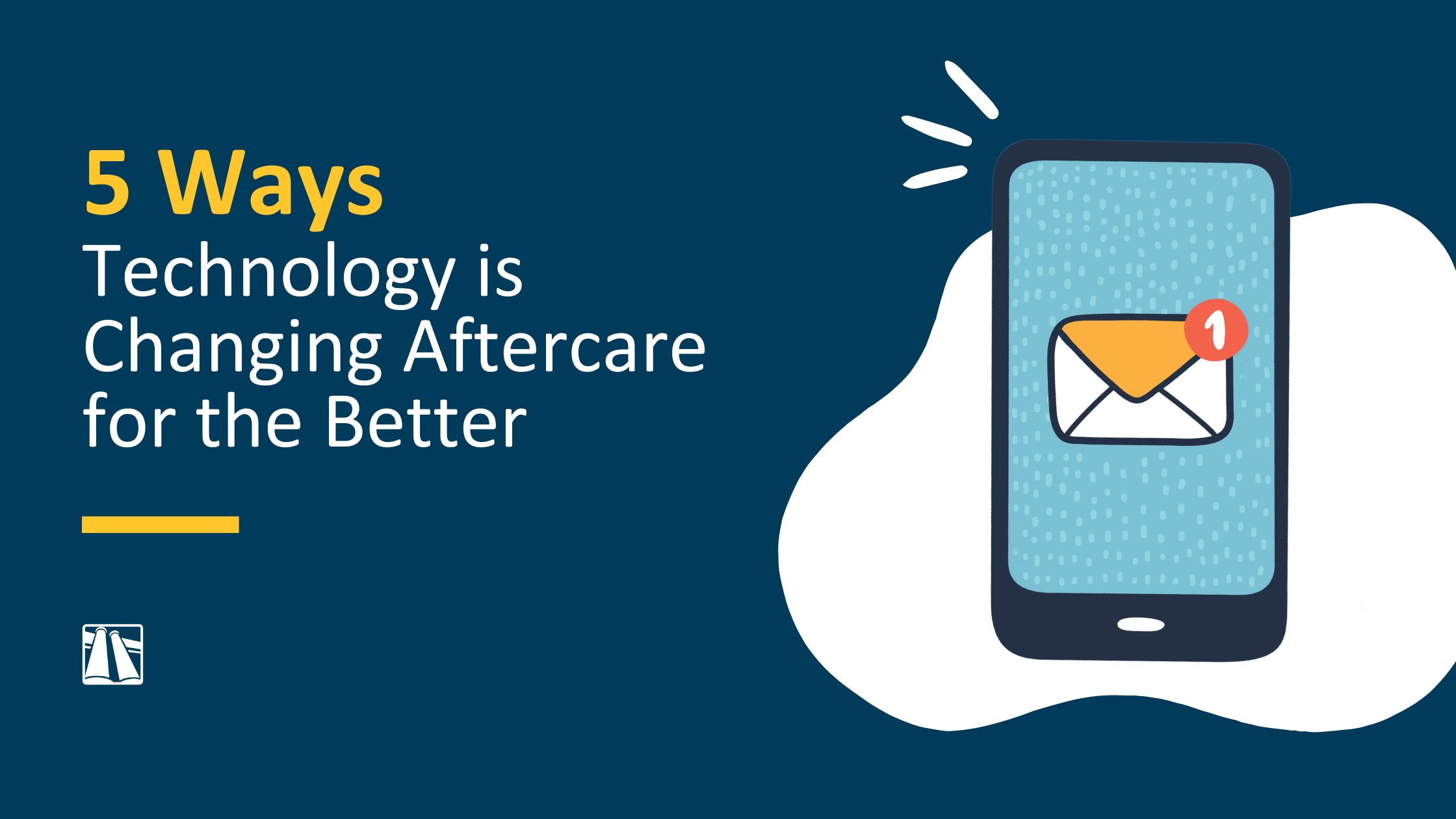 5 Ways Technology is Changing Aftercare for the Better
By Lauren Schwenker, Digital Sales Manager
Recently, I used AnswerThePublic.com, which is a great tool to find out what everyday Americans are searching for online. I was curious to see what funeral families were asking, especially when it came to funeral aftercare.
I made two searches.
First, I typed in "after funeral" to see what types of questions families were asking on Google.
Here were the most popular: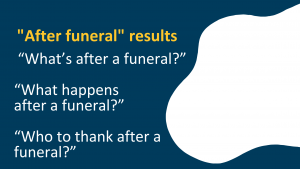 I then made my second search: "grief support."
Again, these were the top results: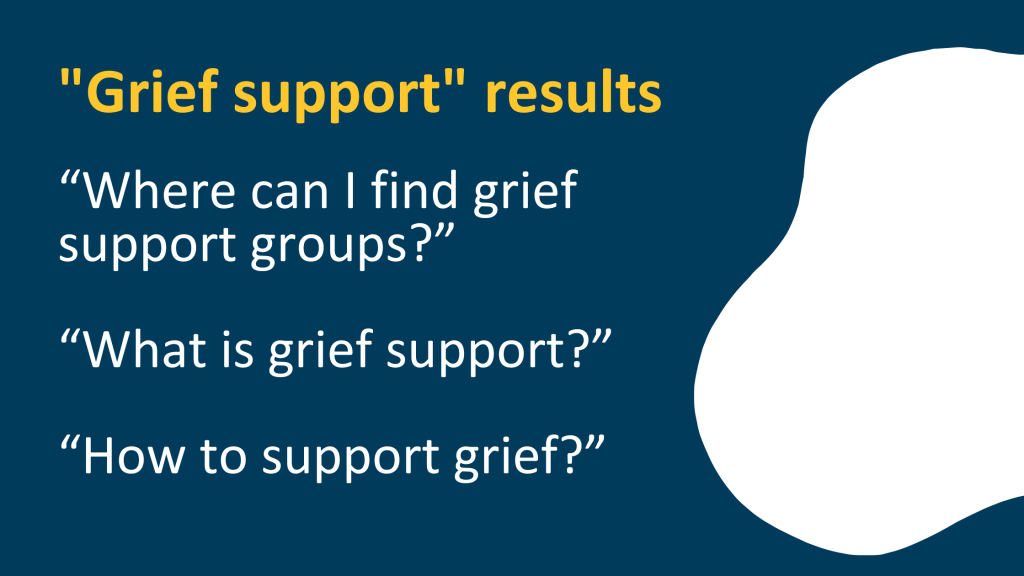 And so many more. In fact, this search yielded 338 total results.
338.
All about grief.
Why funeral aftercare is essential
I talk to funeral professionals every day about their aftercare programs and how they maintain relationships with families after a funeral. Many of them either don't have a program, are inconsistent with it, or want to stick to the "old way" of doing aftercare (mail, phone calls, cards, dropping by homes, etc.)
While the old way of aftercare is better than nothing, we're finding that technology is improving funeral homes' aftercare experiences. In fact, technology is changing aftercare for the better.
Families themselves are using technology (Google) to help with their grief support.
So, why isn't every funeral home using technology to do the same, especially with aftercare?
The truth is, a technology-based aftercare program can help funeral homes automate their program, grow their brand awareness, and more.
Here are at least 5 ways technology is changing aftercare for the better.
1. It can automate your aftercare process
The beauty about technology is that you can use it to automate your manual processes, like manually writing and sending emails and texts. You can even set a schedule that automatically sends touchpoints to families.
That means you schedule times and days for those emails and texts from templates that you create, and they get sent to families automatically. The best part is that you can decide what the templates say and even decide on the best times to send out different types of communications, such as check-in texts and grief newsletters.
Plus, you can even automate when and how you ask for Google reviews and preplanning appointments.
All in all, technology doesn't mean you lose your personal touch with families; it means you get to follow up with them more efficiently!
With our program, Circle of Friends+, we schedule everything.
2. You communicate with families in ways they prefer.
Did you know the average person checks their phone 96 times per day? That's about once every 15 minutes.
To compare, people check email about once a day and check their house mail at the same rate.
Families clearly show a preference for texting to communicate. In fact, texting is already becoming the top form of communication for funeral aftercare programs.
For example, with our program, we send automated texts to families that look like they come from you and your funeral home. We even have live responders to reply to families' questions. And if they don't know the answer, they send those questions your way so you can follow up with the family.
Plus, we send you a report every month of the texting screenshots, including family and responder replies so you stay in the know. We handle everything so you can focus on your at-need families. That's the beauty of a technology-based aftercare service.
3. You know what content resonates with families.
Another great perk about technology in aftercare is it can provide you with instant feedback on the types of resources you're sending.
Take newsletters for example.
If you were to send a printed newsletter in the mail, you'd be able to keep track of who you sent the newsletter to. But how would you know if the family read it vs. skimmed it? How would you know if they even opened it vs. threw it away?
Now, if you sent an email or texted a link to a newsletter, here is the feedback you can receive:
– The percentage of people who received the newsletter (email deliverability)

– The percentage of people who opened the newsletter (open rate)

– The percentage of people who clicked on a link in the newsletter (click rate)

– Who exactly opened the newsletter and when

– How much time they spent on the website or article
These analytics depend on the email marketing platform you use. For our clients, we can pull these analytics as well as show the number of families enrolled, average funeral home rating, and new Google reviews.
Plus, with insights from the analytics, you can see exactly what type of content families like, based on what they click on. That can be grief resources, estate settling questions, and more.
You don't get that with a paper newsletter.
4. It can improve your brand awareness online.
Google reviews.
Every funeral home wants more of them.
Few know how to properly ask for them and even receive 5-star reviews consistently.
Your funeral aftercare program should help you do this.
Not only do Google reviews increase brand awareness, but it's a place for your families to help spread the word about your care, service, funeral home, and more. Plus, through your website provider, you can pull the Google reviews to show directly on your website. The newer the reviews, the better.
You can also improve your brand awareness on social media.
According to a recent study we did with Passare and McKee Wallwork + Co., 90% of people use social media. So if you're not posting on social media, you're missing the chance to be seen by your families.
You can use your funeral home's Facebook page to post more than just obituaries (here's a list of other posting ideas). Your aftercare families especially would benefit from seeing information about grief resources and preplanning. And if you work with a social media management program (like ours), we can create this content and even post it for you.
A technology-based funeral aftercare program can even help your marketing efforts on social media. That's a double-win.
5. You can exceed expectations with families.
In my conversations with funeral directors, some admit that their families don't expect to ever hear from a funeral home again once the service is over.
At Funeral Directors Life, we believe your service shouldn't end when the ceremony does. In fact, your funeral aftercare should be an extension of your service as you support families through grief and help them answer complex estate questions.
Through our platform, families can connect with grief therapists, ask therapists questions, see previously answered questions, and enroll in free courses to help them on their grief journeys. They can also browse helpful resources, such as articles and videos, to find answers to common questions that people ask after a loved one has died.
Questions like:
– "How do I cancel my loved one's bank accounts or change ownership?"

– "What do I need to do to claim benefits and pay off creditors?"

– "What do 'probate,' 'executor,' and 'trust' mean?"

– And many more
That's what we call going above and beyond for families.
Though there are more than 5 ways technology is changing funeral aftercare for the better, these 5 are enough to convince any funeral director that they should think long and hard about their aftercare program.
And if you need help on where to start or what program would be best, reach out to me or click here to learn more about Circle of Friends+.