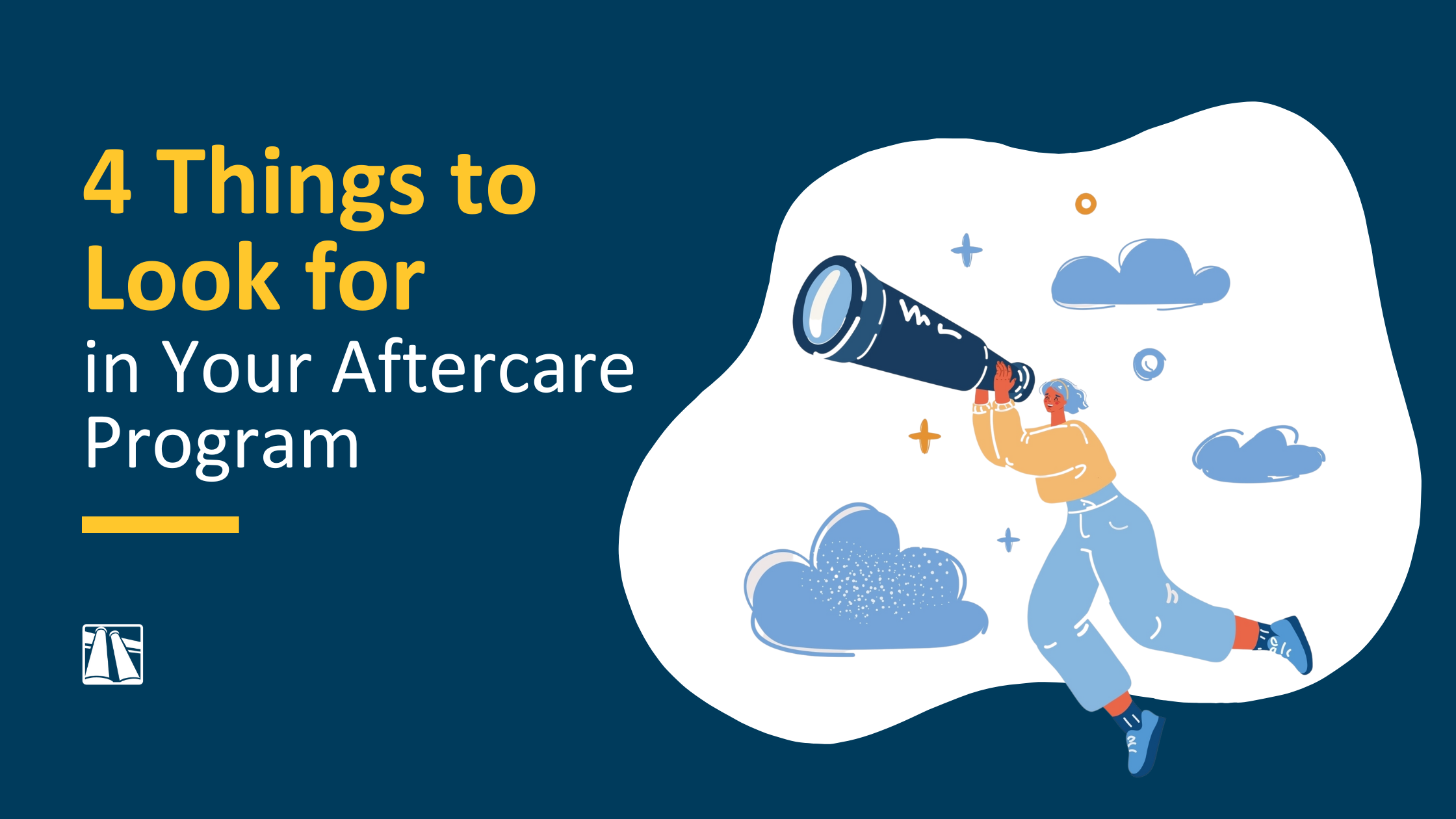 4 Things to Look for in Your Aftercare Program
You're underutilizing your aftercare program.
Here's how: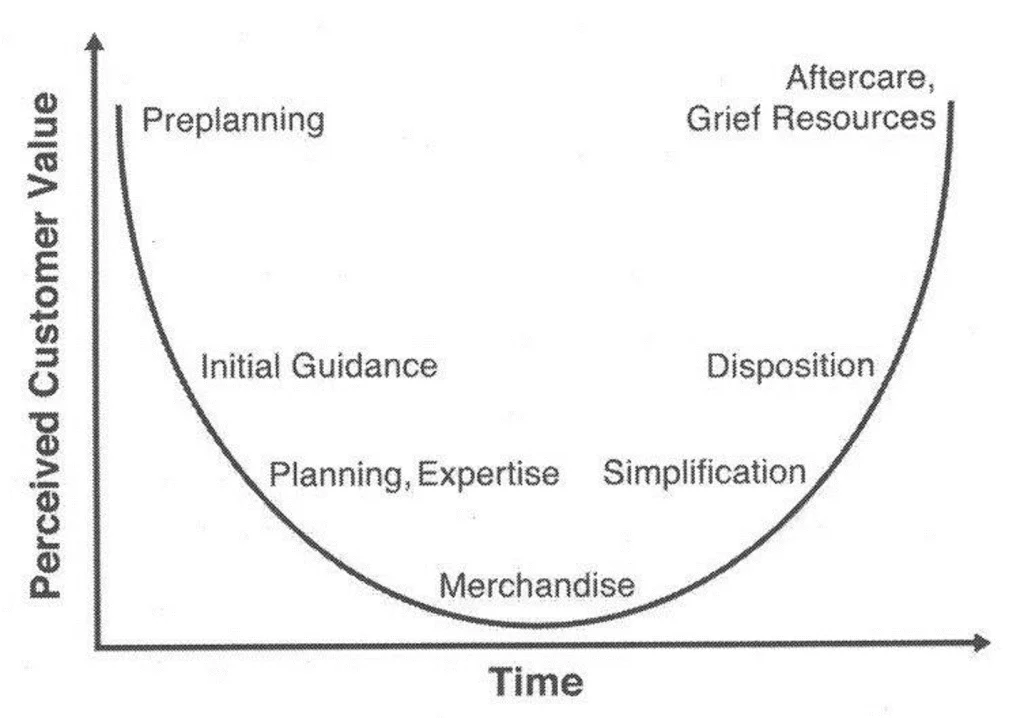 According to Eric Layer's book, The Right Way of Death, families feel that funeral homes provide the most value to them during the preplanning and aftercare stages.
Yet so many funeral homes don't have an aftercare program that's actually valuable to families and their businesses.
Here's the truth: you can have an aftercare program that benefits both parties. You just need to know what to look for.
When exploring your options, or even evaluating your current program, here are 4 things to consider for families and your funeral home.
For families
1. Have many different ways to communicate
The first thing to look for is a program that helps you communicate with families in different ways.
It used to be the norm for funeral personnel to drop by a family's home with a packet or folder of grief support materials. That was ineffective in a few ways:
– Someone may not have been home

– You may have caught someone at a bad time/they were unprepared to see you

– They may have been less receptive to your preplanning inquiry based on where they were in their grief journey
Now, it's normal to call, send a text, or even email newsletters to families. This isn't because funeral directors no longer want that personal touch with families; it's that families expect a phone call, text, or email as a first touchpoint. The communication style of families has changed, and you need different ways of communicating with them.
Families are more receptive when funeral homes reach out to them in many ways, like text, call, and email. But why you reach out is more important than how you reach out.
Tip: When you're serving a family, pay attention to the communication style they prefer. Do they text you? Send you emails? Call? Chances are they will be more receptive to those styles coming from you during the aftercare process.
2. Offer grief support and resources about closing an estate
The next thing to look for is a way to deliver valuable information to families. They need grief support. That's a given. You also want to provide answers to the many questions families will have after the service ends. Questions like:
– "My loved one has passed. What do I do with all their stuff?"

– "What documents do I need to sign, and how can I claim my benefits?"

– "How do I close accounts, memberships, and subscriptions?"

– "What do I need to do to claim benefits and pay off creditors?"
You might have an estate attorney that you recommend to families who can help answer these questions. And that's great! Your estate attorney is an important part of the aftercare process for your families because they provide legal advice and help families settle a loved one's estate.
But what if you could help families and your estate attorney through your aftercare program?
With our program, families have 24/7 access to a designated grief website and estate settling website that contain valuable articles and videos. Families can ask questions to licensed therapists, get their questions answered, enroll in grief courses, and more.
Plus, your estate attorney will appreciate the valuable information and the family referral.
In short, when families leave your care, they'll have questions about closing an estate and grief support. You can help them with Circle of Friends+ (COF+) aftercare.
Tip: Pay attention to the questions your families ask about grief and what to do with a loved one's estate. You can still recommend an attorney, but families can also benefit from an aftercare program with reliable and valuable information.
For your funeral home
3. Have ways to improve your brand recognition
With more people researching their options online these days, you need a positive brand image in your community. One way to do this is to have Google reviews for your business that are positive (5 stars) and recent.
According to Trustpilot, 95% of customers read reviews before buying a product. Similarly, 74% of consumers say that reviews increase trust in a company. So, you're missing out if you're not asking your aftercare families for reviews, especially if they had a good experience with your funeral home. Plus, 72% of people asked to leave a review will do so (BrightLocal).
The good news is there are aftercare programs that can automate the process of asking for reviews on behalf of your funeral home. With our program, we even know the exact time to ask that leads to more reviews from families. It's just one way we help increase brand awareness and reputations online.
Tip: When researching aftercare program options, ask about their process for getting Google reviews from families. If they don't have one (or don't see success with it), keep looking. Our team covers our process in our Circle of Friends+ demos.
4. Find ways to grow your market share
Aftercare is beneficial for families because they get grief support long after a service is over. But with the right aftercare program, your funeral home can win, too!
So, how can you grow your market share with aftercare? Give them an incredible aftercare experience!
Let's review the main things your aftercare program should do:
Give families grief support
Our program provides a variety of grief resources, from video courses, and articles, to Q&As with licensed therapists so families can heal.
Help them close a loved one's estate
"How do I close accounts? What do I do with the will?"
Families have questions, and you can help answer them on our unique website with useful articles.
Consistently reach out in new ways
From texting with live responders to emailing valuable newsletters, checking in with a family lets them know you're thinking of them and care about their grief journey.
Ask for reviews and referrals
When asked correctly, families are likely to leave reviews, give referrals, and set a meeting to preplan. And with our program, Circle of Friends+, we do all this for you.
Giving families a full aftercare experience with Circle of Friends+ could lead to more satisfied families and could even grow your market share.
It's time to utilize an aftercare program that benefits you and your families. With Circle of Friends+, everyone wins.