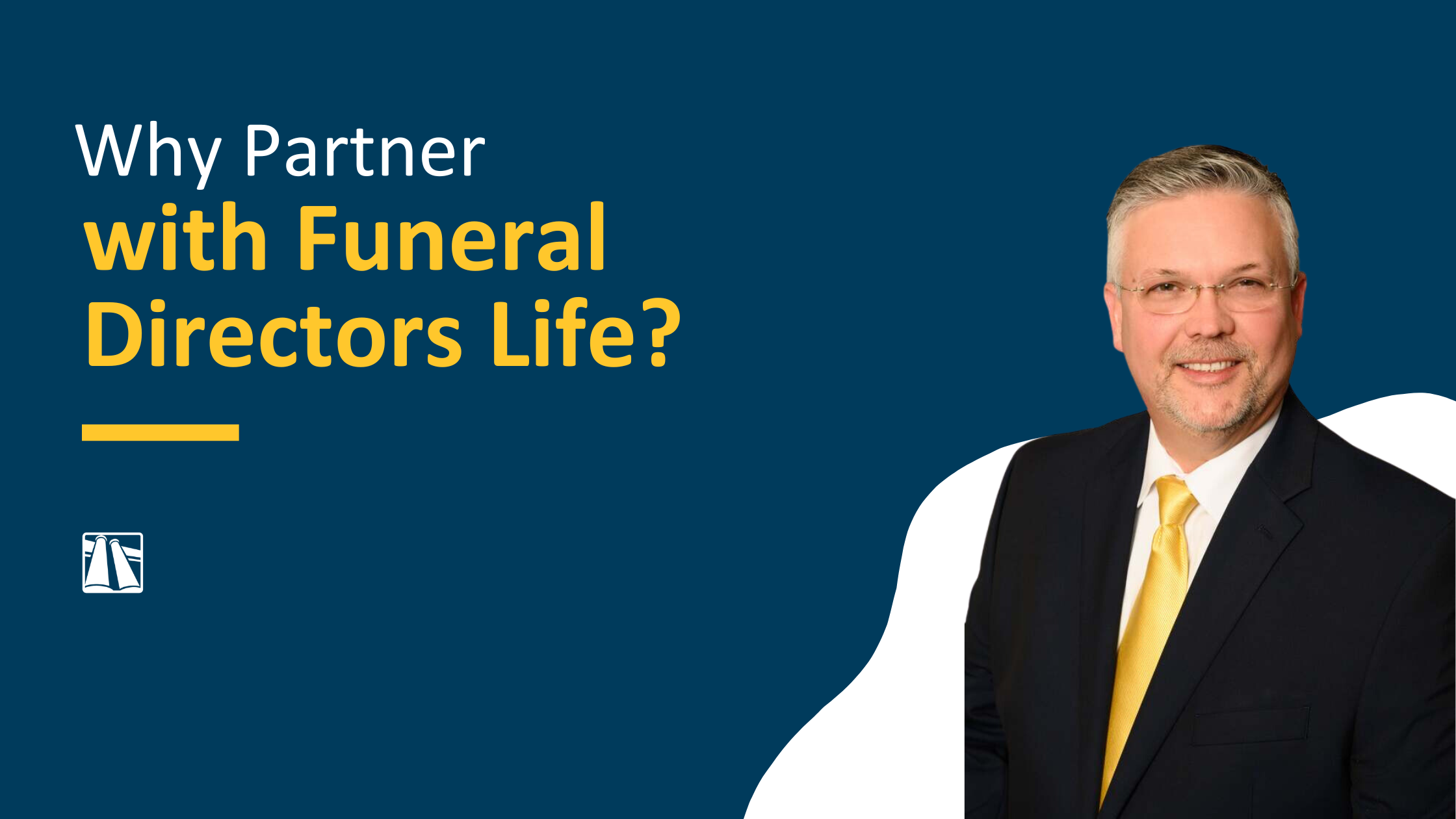 Why Partner with Funeral Directors Life?
As a technology expert, Michael Capehart, General Manager for New Hope Funeral Home, has seen it all. He has worked for technology startups, developed his own funeral home software, and tried many digital solutions. Needless to say, he knew what technology was (and wasn't) going to work at his funeral home. When he started working with Funeral Directors Life, he saw how intuitive and user-friendly the technology was to help him manage his team's day-to-day processes. From preneed, to at-need, and aftercare, these solutions have helped Michael and New Hope Funeral Home see real results.
How long have you been with Funeral Directors Life and what are your thoughts so far?
Our funeral home has been with Funeral Directors Life for about 2.5 years now. We had experience with other preneed providers, but we found that Funeral Directors Life is the best of the best all around.
What was your preneed program like before you started working with us?
Our preneed program wasn't great. We were with another provider and had a preneed agent that didn't want to embrace technology. He wrote all contracts manually instead of digitally and wrote them in a specific way that made the details hard to track. We made the switch to Funeral Directors Life to continue our proactive approach to preneed and embrace a more digital program. Our agent now is a Select Producer with Funeral Directors Life. In the last two years, we sold 1.6 million in preneed sales volume, and our average sale amount was about $7,200. Plus, our Select Producer stays busy with new leads that come in from everywhere, not just walk-ins. We couldn't be happier with the solutions Funeral Directors Life was able to provide.
In your opinion, what's something that sets Funeral Directors Life apart from other companies?
We love having an in-house agent who's focused on our funeral home. Plus, Funeral Directors Life provides many other solutions other than preneed. Their technology offerings are the best, and everything works so well together. DIGicon, their preneed sales software, is so advanced and allows us to track our preneed business. We also use the Funeral Directors Life integration with Passare, our case management software, which seamlessly supports our preneed to at-need efforts.
You also use Encore for your livestreaming. How has that been going?
Our funeral home wasn't new to livestreaming. We were using another company, and they were great. However, we noticed a few setbacks to this service. First, since they were a professional video production company, they charged a lot. Unfortunately, we had to pass that fee along to the family. Plus, they physically came to the funeral home to set up cameras and run the livestream, which meant they were in the way and took up space. We only did 15 livestreams last year, likely due to the price, so we wanted to find a more affordable option.
When we heard about Encore, we knew that it was the perfect solution for us. We understood that our staff was going to have to conduct the livestreams, but it was a small price to pay to be able to offer livestreaming to every family for free. We simply built the livestreaming price into our GPL. More families are seeing the value of livestreaming.
Plus, the customer service is great. I can text or call the Encore team, and someone gets back to me to troubleshoot a problem immediately. I also love how secure the product is because it's on a private server, so there's no chance for a hacker to intercept our livestream. Families are assured by that fact and feel like their loved one's service is safe and private. I also appreciate how the team posts the links to view the livestream from our Facebook page, which results in more engagement for us. Overall, we're very happy with this service.
That's great to hear! You also utilize our digital aftercare program, Circle of Friends+. What benefits has your funeral home experienced from that?
Aftercare is so important for funeral homes and families. Once a service is over and the family leaves, you need to keep the line of communication open for potential referrals, preplanning appointments, and to simply check in.
We were using another service that called the family instead of texting, but not everyone wanted to talk on the phone about their grief. More people are comfortable with texting and emailing these days, so this program is perfect. We can check in via text as well as send grief resources and other helpful information about settling the loved one's estate. And we get weekly reports that show us how many Google reviews we received that week, new contacts, and other analytics. It has been extremely beneficial for our funeral home.
What would you tell a funeral home that is hesitant to adopt technology?
If a funeral home doesn't embrace technology, they'll get left behind. It's the way the world is heading, and more families are expecting it. If they don't think they're technologically inclined, I encourage them to find a staff member who is. The days of doing everything by hand are going away quickly. I did away with pen and paper about a decade ago. Technology is efficient and accurate, reduces errors, eliminates double entry, and so much more. All funeral homes could benefit from digital processes.
Would you recommend Funeral Directors Life to others?
Yes. Your technology solutions are top-notch. I like that I can access DIGicon to review contracts and print documents. Other companies have their own preneed sales software, but DIGicon is better. And my Funeral Directors Life representatives are amazing. Everyone on the leadership team is so helpful, and they try to find the best solutions for our funeral home. I would recommend Funeral Directors Life in a heartbeat.
Ready to grow your funeral home? Request a consultation today!