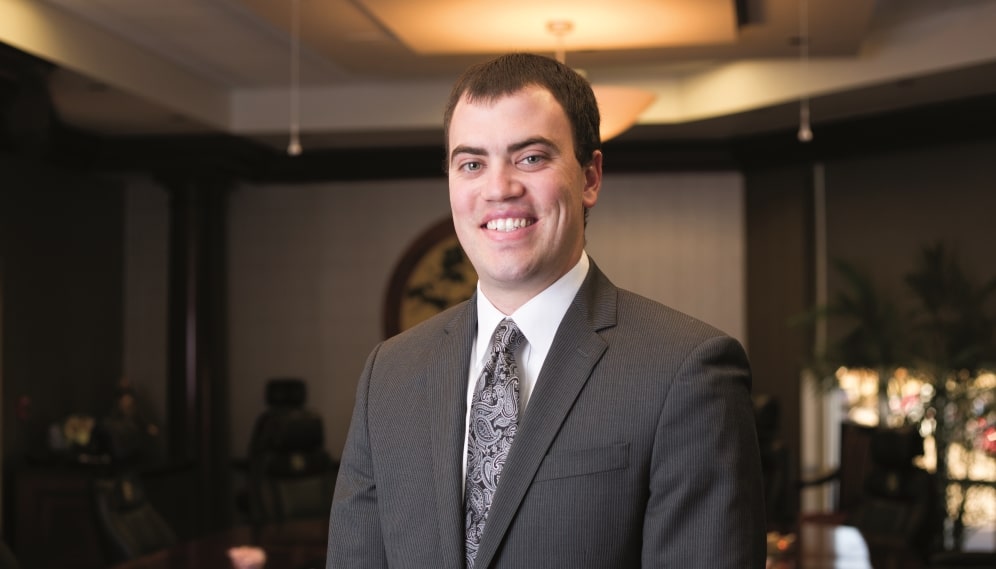 Funeral Directors Life Promotes Drew Seale to Vice President of Sales Operations
Funeral Directors Life Insurance Company is proud to announce the recent promotion of Drew Seale to Vice President of Sales Operations.
"As Funeral Directors Life grows and expands our service offerings to our clients, the need for leaders to take on new roles in the company has also increased," said Kris Seale, President and CEO of Funeral Directors Life. "We are pleased to welcome Drew Seale to our executive management team. He has demonstrated exceptional leadership throughout his time with our company, and this promotion is very well deserved."
Drew started his career as a preplanning specialist for Funeral Directors Life, selling more than $1 million in his first 12 months in the field. He then returned to Abilene to take over as Director of Sales Operations where he helped develop and implement new sales-related systems and social media programs for funeral homes.
"Drew has done an excellent job leading the company's sales operations area," said Todd Carlson, Executive Vice President of Sales and Chief Sales Officer. "Through his leadership, the sales operations team has grown into a digital marketing juggernaut that is benefitting the company's funeral home clients."
"I am extremely honored and humbled to have the opportunity to serve Funeral Directors Life in a Vice President role. God has blessed me with great mentors who have shaped me into the man that I am today," said Drew. "With this new role, I want to create additional areas where we can help our funeral home clients grow and succeed in this rapidly changing marketplace."