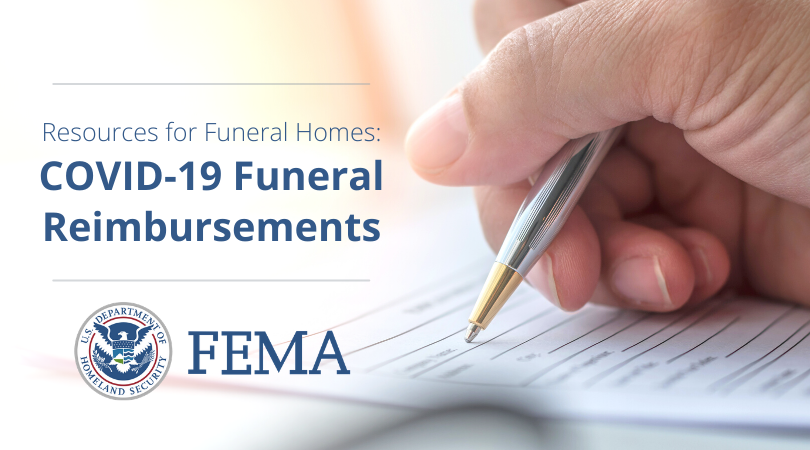 Funeral Directors Life Offering Free Resources about FEMA Assistance with COVID-19 Funeral Expenses
Abilene, TX — Funeral Directors Life is proud to offer a complimentary media toolkit for funeral homes whose families may have experienced a COVID-19 related death. With these materials, funeral homes can answer questions families may have about eligibility requirements and FEMA's assistance with funeral expenses.
"Once FEMA made their initial announcement, we knew that our funeral home clients and other funeral homes around the nation would benefit from this information," said Jeff Stewart, EVP & Chief Marketing Officer at Funeral Directors Life.
Included in the toolkit are a social media caption and graphic, a templated press release, an FAQ sheet for funeral homes, an article for families, and a short video that funeral homes can share online.
"COVID-19 has affected everyone," added Stewart. "That's why these resources are free to anyone who would like to use them to serve their families."
Funeral professionals can go to www.funeraldirectorslife.com/resources to download the toolkit and start using the materials today. Families can start applying for reimbursement on Monday, April 12th.
Funeral Directors Life, rated A- (Excellent) by A.M. Best Company, is a legal reserve life insurance company which specializes in the sale of insurance-funded preneed funerals. Our mission is "To be known as the best, most-respected provider of service to the funeral industry." For more information about Funeral Directors Life, visit us online at www.funeraldirectorslife.com.