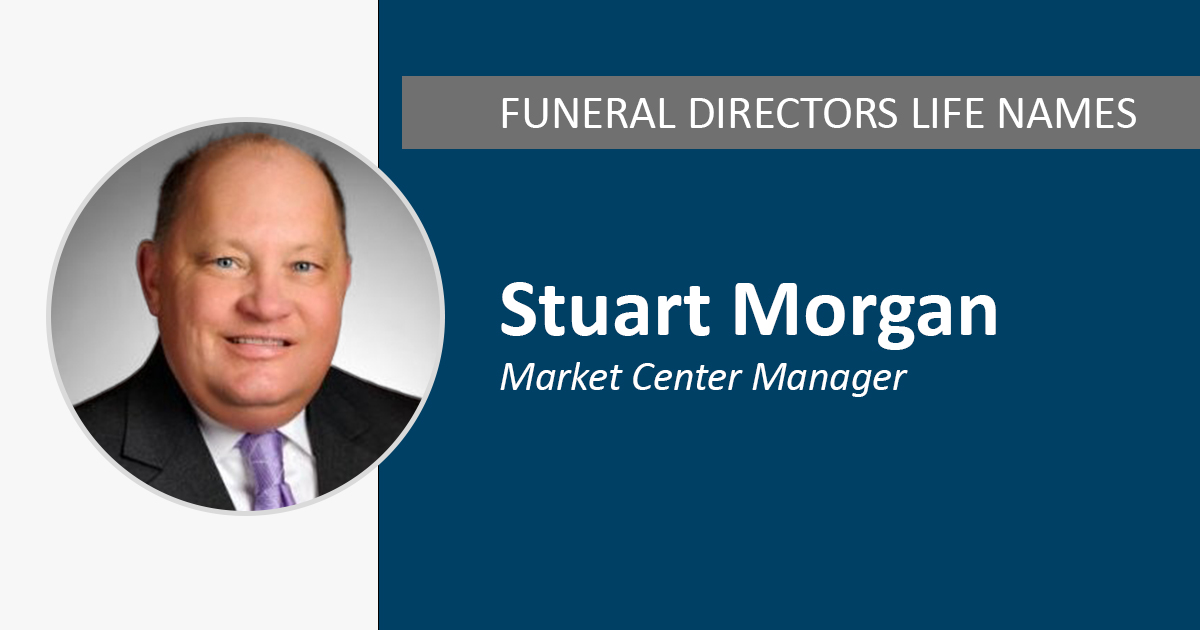 Funeral Directors Life Names Stuart Morgan as Market Center Manager
ABILENE, TX — Funeral Directors Life is proud to announce Stuart Morgan as the Market Center Manager for Kentucky.
"We are pleased that Stuart is joining the Funeral Directors Life sales team," said Kris Seale, President and CEO of Funeral Directors Life. "Stuart has a passion for developing businesses and the initiative to focus on achieving high goals for his clients. He will be an important asset to our funeral homes in Kentucky."
Stuart has over 20 years of experience in the funeral profession. His expertise lies in the sales and financial sectors. Throughout his career, he has served as a preneed representative, marketing partner, and financial adviser.
"I am so excited to have Stuart joining our team. He has a wealth of knowledge in the funeral profession after serving as a representative for a large preneed company for over 15 years, serving funeral homes as a marketing partner for another 5 years, then serving families directly as a financial adviser," said Kevin Gaffney, Regional Sales Vice President for Funeral Directors Life. "Stuart knows how funeral homes operate and what it takes to provide them with services to help them achieve their goals. I can't wait to see him build our business in Kentucky!"
Stuart graduated from Eastern Kentucky University with a Bachelor of Business Administration in Marketing.
"I am thrilled to be joining Funeral Directors Life," Stuart said. "I am looking forward to sharing all that this company can offer to the funeral homes in Kentucky by helping them manage their preneed and at-need services more efficiently and profitably."
About Funeral Directors Life
Funeral Directors Life, rated A- (Excellent) by AM Best Company, is a legal reserve life insurance company which specializes in the sale of insurance-funded preneed funerals. Our mission is "To be known as the best, most-respected provider of service to the funeral industry." For more information about Funeral Directors Life, visit us online at www.funeraldirectorslife.com.