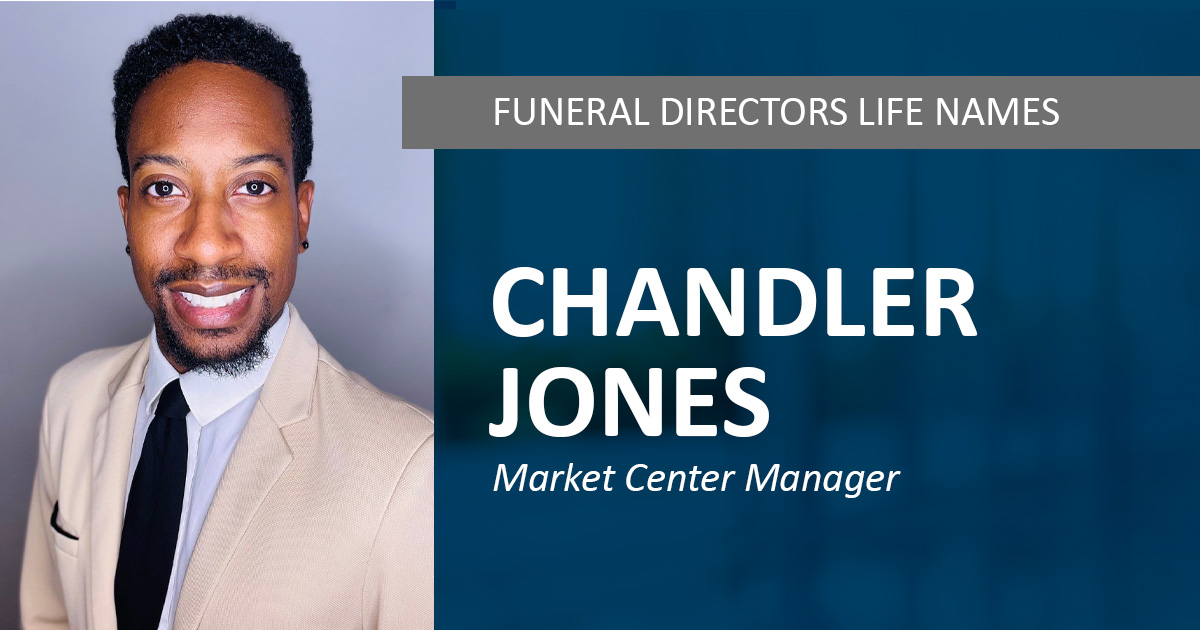 Funeral Directors Life Names Chandler Jones as Market Center Manager
ABILENE, TX — Funeral Directors Life is excited to announce Chandler Jones as Market Center Manager (MCM) in Illinois.
"We're thrilled to welcome Chandler to the Funeral Directors Life team," said Kris Seale, President and CEO of Funeral Directors Life. "During his career, he has helped families with their preplanning needs and also served as an area sales manager and exceeded sales goals. His experience in these areas will be an asset to our funeral home clients in Illinois as they work to provide their families with the highest level of care."
Chandler has over six years of experience working in and with funeral homes to increase preneed sales and has an extensive knowledge of the profession.
"We are excited to bring Chandler onto our sales management team in Illinois," said John Harrington, Regional Sales Vice President for Funeral Directors Life. "He brings many years of successful sales experience as a family service counselor. Chandler's skills will be exceptionally helpful as we continue to serve more funeral homes interested in Funeral Directors Life's valuable products and services."
Market Center Manager is a new role for Chandler, but he is more than ready to begin this new chapter of his career.
"I'm elated to join such a dynamic and thriving company," said Chandler. "I'm looking forward to building trusted relationships with funeral homes and meeting their needs to ensure continued success. I'm really excited to serve alongside dedicated and passionate leaders in the funeral industry."
About Funeral Directors Life
Funeral Directors Life, rated A- (Excellent) by AM Best Company, is a legal reserve life insurance company which specializes in the sale of insurance-funded preneed funerals. Our mission is "To be known as the best, most-respected provider of service to the funeral industry." For more information about Funeral Directors Life, visit us online at www.funeraldirectorslife.com.