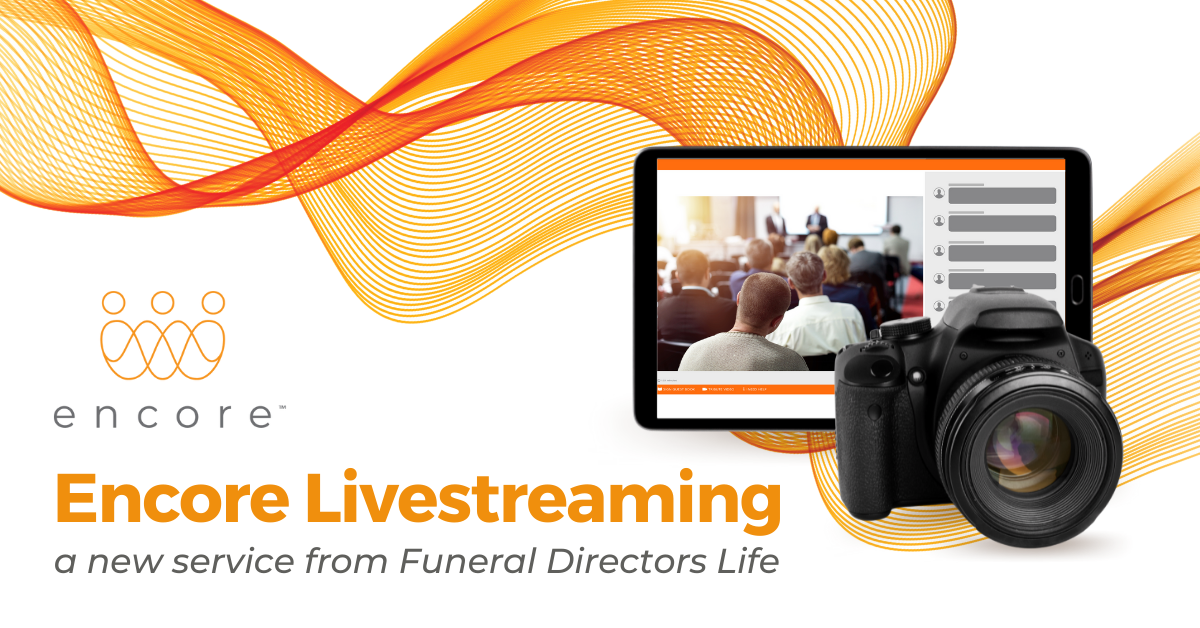 Funeral Directors Life Introduces New Encore Livestreaming Service
ABILENE, TX — Funeral Directors Life is proud to announce a brand-new livestreaming service available to funeral homes: Encore. With this service, funeral home staff can stream services in real time while recording them for families to rewatch.
"We are so excited to introduce Encore livestreaming to the profession," said Kris Seale, President and CEO of Funeral Directors Life. "We saw a need for this type of technology, especially during the pandemic when people couldn't easily attend funerals due to restrictions. With this service, our hope is that funeral professionals can further enhance their service to families and continue to provide meaningful funerals and memorials in their respective communities."
Encore was designed to simplify funeral livestreaming for the funeral profession. Rather than relying on their cell phones for this technology, funeral professionals can use high-quality, professional video and audio equipment with a reliable platform and learn how to run a successful, livestreamed service with the help of Encore's team of experts.
"At Funeral Directors Life, we believe in the power of a healing and meaningful funeral. That's why we're so excited about Encore," said Ron Clyde, Director of Special Projects at Funeral Directors Life. "With Encore's livestreaming service, the funeral home can bring everyone together and extend the walls of their chapel to all family members and friends."
Funeral homes can livestream an unlimited number of services every month with their subscription to Encore. They can also receive help with marketing their livestream option to the community.
"Encore operates on the pillars of quality, simplicity, and advice," continued Clyde. "We want our funeral homes and families to experience reliable, high-quality video and audio with technology that is simple to use. We also offer advice and tech support if our clients ever need us."
Funeral homes can request a demo of the service and learn more by visiting www.funeraldirectorslife.com/encore/.