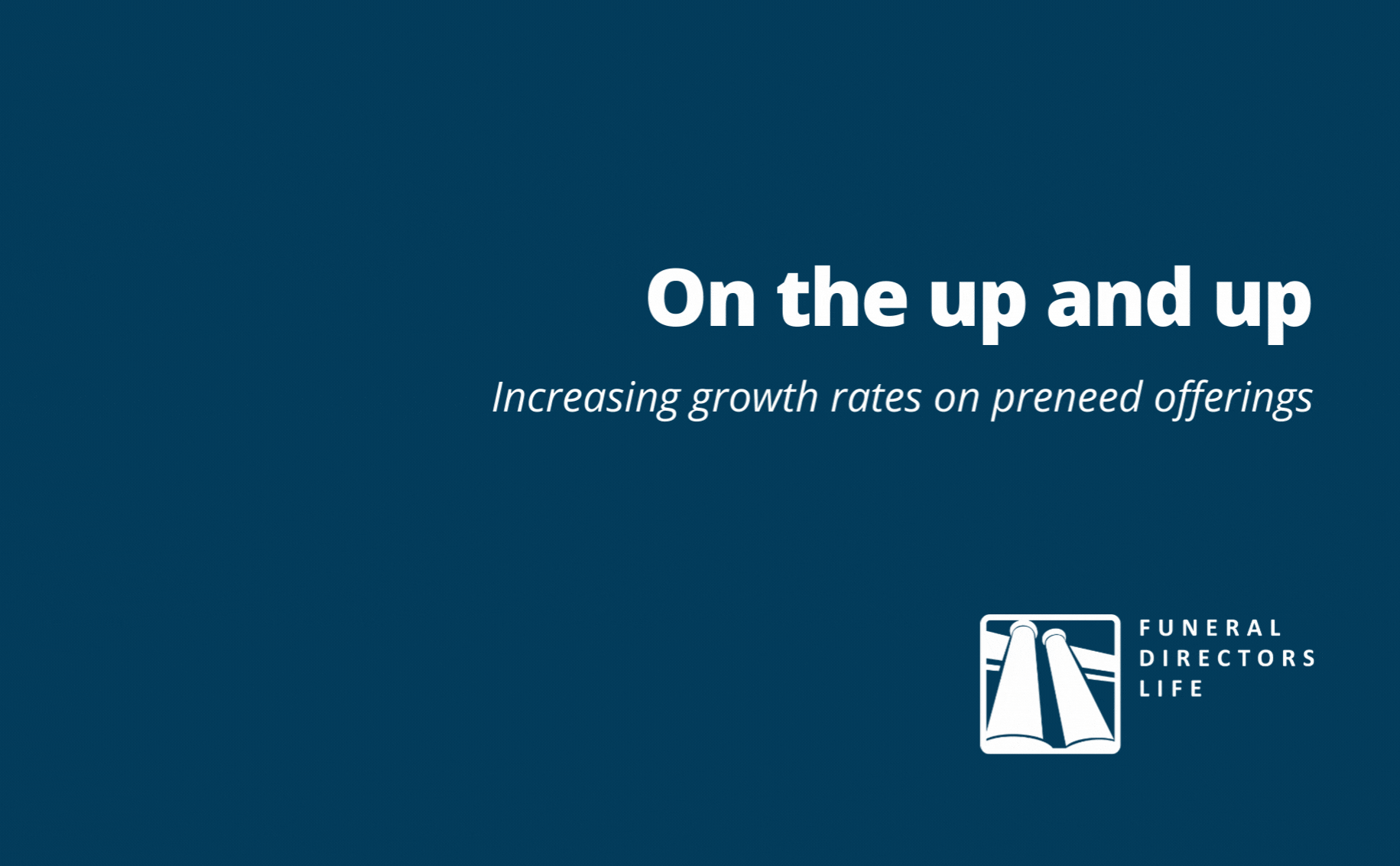 Funeral Directors Life Announces Growth Rate Increase to Preneed Offerings
ABILENE, TX – Funeral Directors Life is raising its growth rates for all new business done through its preneed product offerings. This increase will go into effect on January 1, 2023, for all Funeral Directors Life clients.
"These are exciting times because we haven't seen interest rates increase like this in years," said Kris Seale, President and CEO of Funeral Directors Life (FDL). "We've already had industry-leading growth rates for a while, so the fact that we can raise them further and let our funeral home clients benefit from this is extremely positive news."
Though the overall trend for interest rates has been on the rise, the FDL leadership team will continue to track it and make adjustments as needed.
"We want our customers to participate in the upside, but we're also aware this is new territory," continued Seale. "That's why we will continue to monitor the interest rate environment, making decisions we hope to be sustainable."
FDL offers preneed funeral products with multiple options so that funeral professionals can choose the product that best fits their business goals. Along with these products, FDL provides full-service business solutions, including marketing, technology, financial services, training, and so much more, all under one roof.
"We're on a mission to be the best, most-respected provider of service to the funeral profession, and that goes beyond preneed," added Seale. "That means making decisions that help our clients and improve the profession as a whole. We're proud to carry on this mission in 2023 and beyond."
This growth rate will be applied automatically to new business for FDL clients. To get started with an FDL preneed funeral product, funeral professionals are encouraged to reach out to their Funeral Directors Life representative to choose a product offering that suits them best or request a free business consultation.
About Funeral Directors Life
Funeral Directors Life is focused on being the best, most-respected provider of service to the funeral profession, whether that be through preneed solutions, financial services, or technology offerings. We help our clients improve their business and grow their profitability through our full-service solutions. Your business requires more than preneed solutions – that's why we're more than a preneed company. Ready to get started? Request a free business consultation today!
Want to learn more about this growth rate increase as well as inflation mitigation strategies?