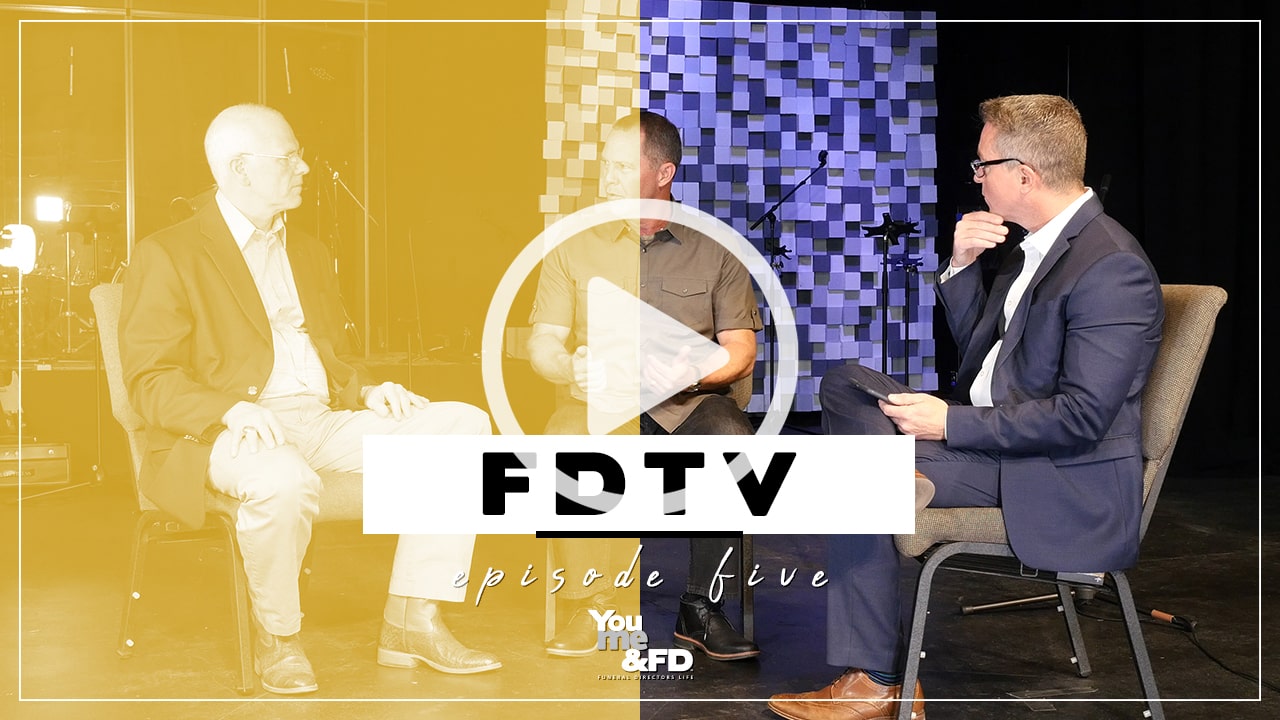 FDTV Episode 5: 3 Ways to Drive Future Growth for Your Funeral Home
In this episode of FDTV, Kris Seale, President and CEO of Funeral Directors Life, and Rob Davidson, Director of Audio/Visual Solutions with Funeral Directors Life, sit down again with Lead Pastor of Beltway Park Church, David McQueen, to discuss how traditional institutions are changing and adapting to meet the needs and preferences of today's families. In this episode, David McQueen shares 3 ways that funeral homes can drive future growth and avoid falling into the trap of "that's how it's always been done."
After watching the video, here are a few key questions to ask yourself:
What kinds of new revenue streams can we create by offering services that families actually want?
How can we help people grieve more effectively with these new services?
How can we create more opportunities for connecting and gathering during a time of loss?
Thanks for watching, and be sure to check out the other videos in this series! If you have questions or comments, please email [email protected] or connect with us on social media.