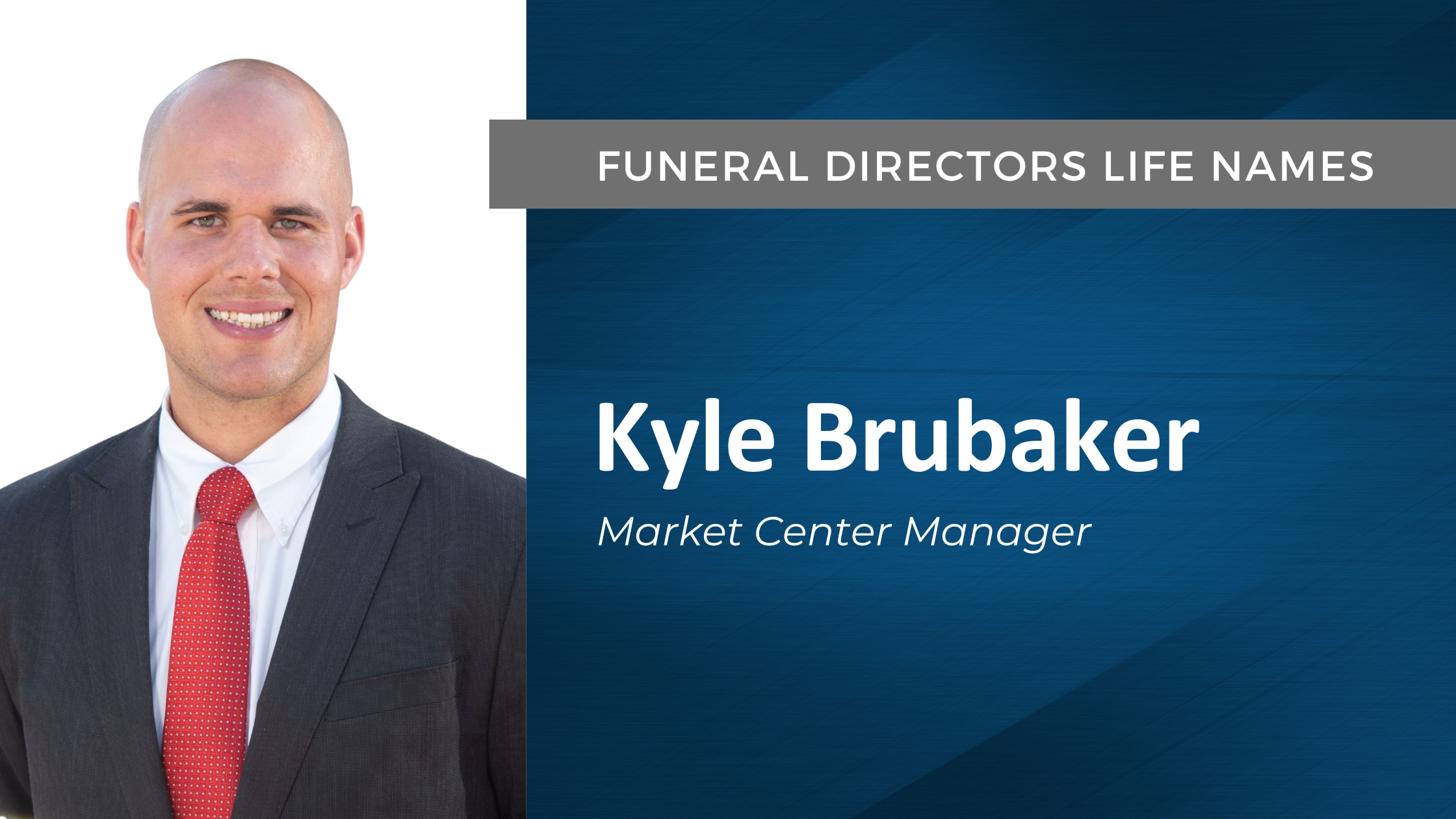 Funeral Directors Life Names Kyle Brubaker as Market Center Manager
ABILENE, TX — Funeral Directors Life is proud to announce Kyle Brubaker as Market Center Manager (MCM) in Ohio.
"We're excited that Kyle is joining the Funeral Directors Life sales team," said Kris Seale, President and CEO of Funeral Directors Life. "For more than 10 years, we've had a professional relationship with Kyle, so we know that his values align well with our own. I have no doubt that his experience and passion for helping families will benefit our clients in Northeast Ohio."
Kyle has served as a funeral director and advance planning specialist for 12 years. He spent 10 years at Groff Funeral Homes & Crematory before serving families at Eastman Funeral Homes for the last two years.
"Kyle brings a wealth of experience as a funeral director who has helped hundreds of families with prearranging funerals," said Kevin Gaffney, Regional Sales Vice President for Funeral Directors Life. "Kyle is very familiar with our products and services and has always felt that our company culture was exceptional."
Before entering the funeral profession, Kyle graduated from Heidelberg University with a degree in accounting and business administration. He enjoys using his business skills and building relationships to educate families on the value of funerals, and he looks forward to supporting Ohio funeral homes in their mission.
"I am looking forward to serving the Northeast Ohio territory with the same integrity, passion, and Christian values that Funeral Directors Life does," Kyle said. "I am thrilled to represent an amazing company and to have the opportunity to positively impact the individuals and businesses I connect with. I am humbled and honored to join a great team and learn from some of the best professionals in our industry."
About Funeral Directors Life
Funeral Directors Life is focused on being the best, most-respected provider of service to the funeral profession with preneed solutions, financial services, and technology offerings. We help our clients improve their businesses and grow their profitability through our full-service solutions. Your business requires more than preneed solutions – that's why we're more than a preneed company. For more information about Funeral Directors Life, visit us online at www.funeraldirectorslife.com.