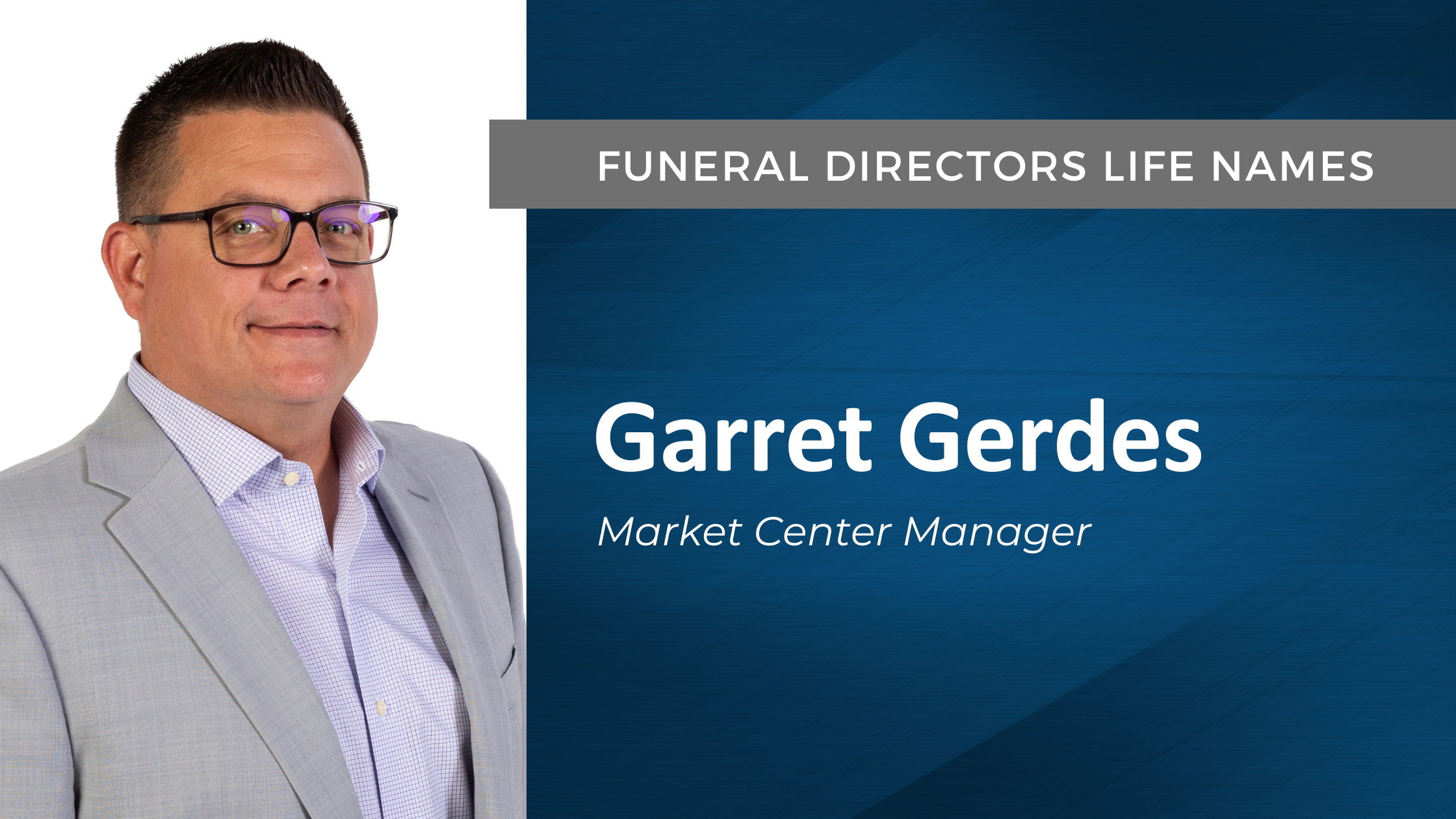 Funeral Directors Life Names Garret Gerdes as Market Center Manager
ABILENE, TX — Funeral Directors Life (FDL) is proud to announce Garret Gerdes as Market Center Manager (MCM) in Iowa and Nebraska.
"We're thrilled that Garret is joining the Funeral Directors Life sales team," said Kris Seale, President and CEO of Funeral Directors Life. "Throughout his career in and outside of the funeral profession, Garret has always put relationships first and found solutions to best serve his customers. We believe his experience and dedication to success will lead to greatly satisfied funeral home clients in Iowa and Nebraska."
Garret attended Peru State College in Nebraska and went on to study Mortuary Science at KCKCC in Kansas City, Kansas. After graduating, he spent 14 years with Love Funeral Home in Limon, Colorado, serving as a funeral director and embalmer, general manager, and regional manager.
"We've been looking for the ideal candidate in Iowa and Nebraska, and we are very excited to have Garret joining FDL," said John Harrington, Regional Sales Vice President for Funeral Directors Life. "Garret brings a wealth of experience from the funeral profession and business-to-business sales, which will serve him and our company well."
In 2017, Garret joined the staff at Titan Medical Group in Omaha, Nebraska, as an account manager. He then became a vendor manager for Spreetail Ecommerce Accelerator in 2020. Garret said those experiences "gave me a deeper knowledge of client success, brand strategy, and strategic account growth. I used what I learned from the funeral profession and applied it to help businesses grow in a diverse marketplace."
Garret believes in providing the best, individualized service to every family and looks forward to helping funeral professionals grow their businesses.
"While my role within the funeral profession may have shifted, FDL has allowed me the opportunity to provide solutions for those within the industry with passion and gratitude," Garret said. "I'm eager to make an impact serving my home state of Nebraska and Iowa."
About Funeral Directors Life
Funeral Directors Life is focused on being the best, most-respected provider of service to the funeral profession with preneed solutions, financial services, and technology offerings. We help our clients improve their businesses and grow their profitability through our full-service solutions. Your business requires more than preneed solutions – that's why we're more than a preneed company. For more information about Funeral Directors Life, visit us online at www.funeraldirectorslife.com.