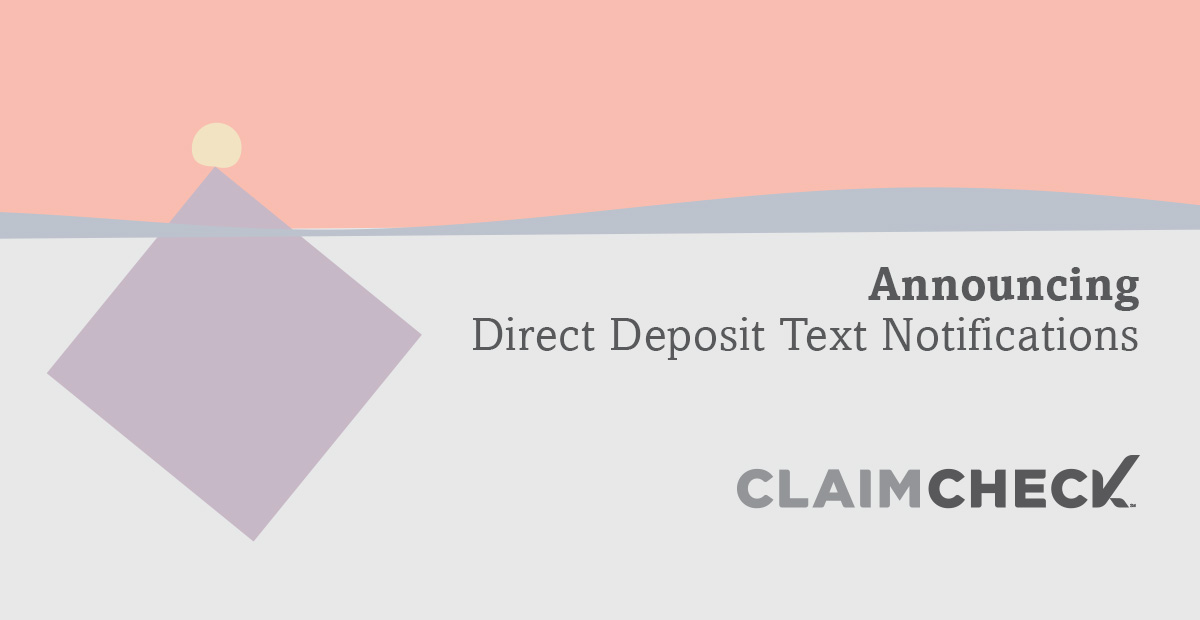 CLAIMCHECK® Announces Text Message Notification Feature
ABILENE, TX – CLAIMCHECK, a life insurance assignment company dedicated to serving the funeral profession, has announced the launch of a new text message notification feature so that funeral directors receive a text when a payment on a claim assignment has been direct deposited into their bank account.
"We understand that time is of the essence for funeral directors who need to know when their funds have been deposited," said Michelle Morgan, Director of Sales & Marketing for CLAIMCHECK. "That's why we are excited to launch this text message notifications feature. Now, funeral directors can get instant notification of deposits, whether they are at home, on vacation, or helping a family during a service."
Text notifications include the name of the deceased and the deposit amount. "We're happy to help funeral directors save time and alleviate stress," said Morgan. "It's just another way to make the life insurance assignment process as simple as possible."
To activate this new feature, contact CLAIMCHECK at 1.800.692.3688 or email [email protected].
To learn more about CLAIMCHECK, visit www.claimchecknow.com.