Educate Families on the Value of the Funeral
You want to share how healing and meaningful a well-planned funeral can be...but how do you communicate the value of a funeral with the families you serve? Funeral Directors Life has partnered with Dr. Alan Wolfelt to develop the industry's best training on the healing value of a funeral ceremony:
The Virtual Wolfelt Experience™
This groundbreaking virtual training workshop is designed for busy preneed and at-need funeral professionals and focuses on the critical elements of Dr. Wolfelt's "WHY" of funerals and the elements of the funeral that work together to meet the unique needs of mourners. Funeral professionals who have gone through the Virtual Wolfelt training start to see an amazing transformation in the families they serve. They see lives changed and find a renewed sense of fulfillment in the work that they do.
Want to start helping families understand the value of a ceremony?
All you need is the right language, tools, and training. Get started today by completing the form below for information on upcoming training sessions or a custom training package for your funeral home.
Frequently Asked Questions
Why participate in our Virtual Wolfelt Experience?

This powerful learning Experience provides you with an in-depth overview of the WHY and the How of meaningful funerals. You will achieve the understanding needed to educate the families you serve on not only the value of a funeral but also the elements needed to create a personalized healing funeral.
How does the Virtual Wolfelt Experience work?

Participants attend a 2-hour interactive Virtual Wolfelt Experience webinar with DJ Jons for 2 consecutive days – a total of 4 hours.

Virtual event attendance: Maximum of 10 participants (minimum of 5) This is not your typical webinar. This is a highly interactive event. We keep our groups small to encourage engagement and to make certain we achieve your objectives.
What is the fee to participate?
As a virtual event, what are the audio/visual requirements for me to participate?

Computer with audio (speakers) and video (camera) capabilities and a reliable strong internet connection.

Utilizing Zoom, participants receive a Zoom meeting invitation for our Virtual Wolfelt Experience.

Be sure to ACCEPT this invitation.

We will keep your virtual event interactive using: the Chat feature in Zoom, AND the Video feature so we can see each other's bright smiling faces.
Do I have any pre-work to complete?

Yes! Each participant will be assigned the Wolfelt Experience course path in DIG U/Lessonly, our online corporate University. (pre-work takes approximately 1.5 hours to complete)

BONUS: Included with your registration fee is a one-year subscription to DIG U with access to a wide variety of courses applicable to the funeral profession as well as to business topics and life skills.
Will I receive access to materials to use during my Virtual Wolfelt Experience?

You will receive a link to your Virtual Wolfelt Experience eManual, which is packed full of relevant information for our virtual time together and so much more for you to reference as you serve families.

Downloadable eManual PDF provided on request
How about support materials for after I complete my Virtual Wolfelt Experience?

Of course! In fact, you will receive two separate forms of support materials: a PDF/digital email-friendly version of our What Makes a Meaningful Funeral? brochure and printed versions of our What Makes a Meaningful Funeral? brochure and booklet

EXTRA: You will also receive access to Dr. Wolfelt's articles written throughout COVID-19 to speak to the needs of families and funeral professionals, which is in a PDF/digital format for ease of sharing and printing.
What type of reinforcement will I receive to keep the WHY and How of a healing funeral front and center?

You will be enrolled in our Wolfelt Experience Whisper Courses email series. What is this and why is it valuable?

Our reinforcement communications are called Whisper Courses. A "whisper course" is a series of emails sent to you every two weeks.

Each Wolfelt Experience Whisper Courses email will include a simple suggestion or nugget of information (a "whisper") regarding the WHY and How of a meaningful funeral to educate, inform, or pose a challenge to further enhance the level of service you provide to your families.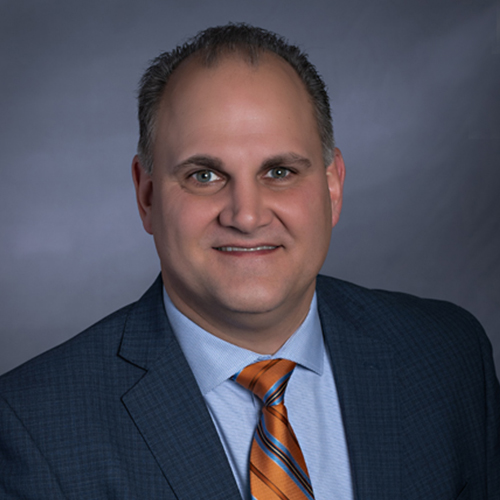 Mike Kosloski
Funeral Director/Owner
Hamlin-Hansen-Kosloski Funeral Home
"The Wolfelt Experience added a whole new dimension to how my entire staff serves families now. I felt that, by far, it was the best training that I've ever received in my 33 years in this profession...This training is career changing."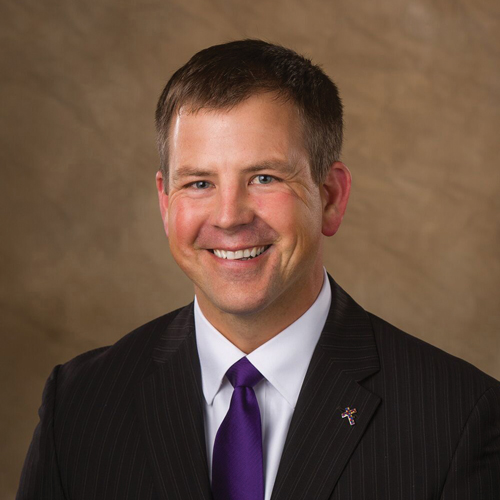 Jeff Hartquist
Funeral Director/Owner
Hartquist Funeral Home & Cremation Services
"Funeral Directors Life has gone beyond what any other preneed company offers by bringing training programs such as The Wolfelt Experience to the funeral profession. Through these programs, we can educate ourselves and our sales agents about the elements of a funeral so that we can help restore that knowledge about having a healthy grieving experience to our families and to our communities."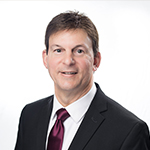 Rick Noel
Co-Owner
Walton's Funerals and Cremations
"We don't realize the things that we need to be doing to help families because we're just in a mode of doing the same things over and over. To understand why we're in the business to help families – which is what the Wolfelt Experience did – is to show them the need to cope. There's so much content and knowledge that our people gained from The Wolfelt Experience. It was amazing."