Change the Conversation with the Families You Serve
When it comes to choosing funeral service options, many families confuse EFFICIENCY with EFFECTIVENESS.
As a result, they are missing out on the value of a healing and meaningful funeral service.
Education is the Key
It falls to us in the funeral profession to educate families on the WHY of the funeral. So, how do you communicate the value of a funeral to the families you serve?
The answer: you have to educate yourself first!
You and your staff deserve the best experience in our profession so that you have the tools, resources, and language to communicate that value in a way that families understand.
Want to start helping families understand the value of a ceremony?
All you need is the right language, tools, and training. Get started today by scheduling an appointment with DJ Jons, Director of Funeral Service Education, to discuss a custom training package for your funeral home and upcoming trainings.
Get Started

»
Endorsed by Dr. Alan Wolfelt
"The team at Funeral Directors Life have done an excellent job of teaching 'The WHY of Funerals' material, now called 'The Wolfelt Experience.' I have heard nothing but rave reviews from participants, and I'm excited to see how the program inspires more and more meaningful funeral experiences, which will in turn foster healthy grief and mourning, and make the world a better place."

Dr. Alan Wolfelt
Founder and director of the Center for Loss and Life Transition, Fort Collins, CO
Curriculum valued by funeral professionals
The Wolfelt Experience™ offers insights into why we have had funerals since the beginning of time, how the elements of the funeral work together to meet the unique needs of mourners, and the importance of a final resting place.
This unique training will help you:
Share the value of a ceremony
Facilitate a healthy grief process for families
Collaborate with families to create memorable and meaningful experiences
Differentiate your service to families in a crowded marketplace
More than Celebrant Training
You've likely heard of Celebrant training or even gone through the training yourself. The Wolfelt Experience training program offers a complementary perspective but goes deeper into the WHY behind a personalized and meaningful funeral. In addition, the Virtual Wolfelt Experience event includes funeral director continuing education (CE) credits (in applicable states).
Ready to See a Transformation in the Families You Serve?
Funeral professionals who have gone through the training start to see an amazing transformation in the families they serve. They see direct cremation families making informed decisions after being educated and fully embracing a meaningful ceremony. They see lives changed, complicated grief avoided, and the impact of legacy on their community. They find a renewed sense of fulfillment in the work they do. Here's what workshop attendees are saying: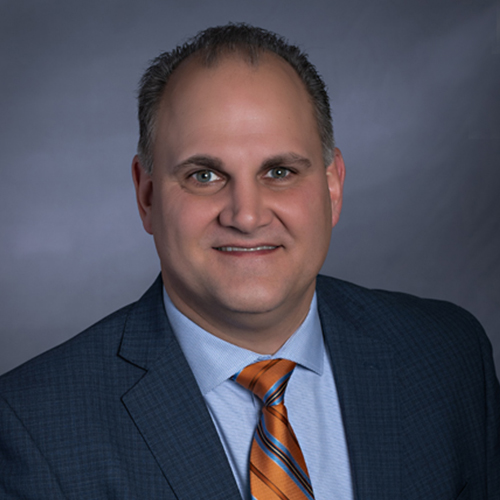 Mike Kosloski
Funeral Director/Owner
Hamlin-Hansen-Kosloski Funeral Home
"The Wolfelt Experience added a whole new dimension to how my entire staff serves families now. I felt that, by far, it was the best training that I've ever received in my 33 years in this profession...This training is career changing."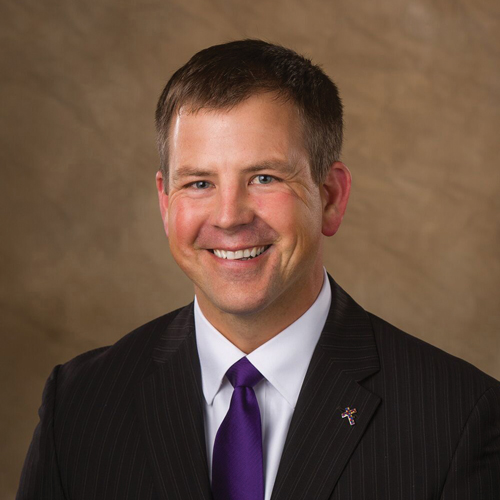 Jeff Hartquist
Funeral Director/Owner
Hartquist Funeral Home & Cremation Services
"Funeral Directors Life has gone beyond what any other preneed company offers by bringing training programs such as The Wolfelt Experience to the funeral profession. Through these programs, we can educate ourselves and our sales agents about the elements of a funeral so that we can help restore that knowledge about having a healthy grieving experience to our families and to our communities."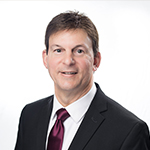 Rick Noel
Co-Owner
Walton's Funerals and Cremations
"We don't realize the things that we need to be doing to help families because we're just in a mode of doing the same things over and over. To understand why we're in the business to help families – which is what the Wolfelt Experience did – is to show them the need to cope. There's so much content and knowledge that our people gained from The Wolfelt Experience. It was amazing."
Chad Vice
Chief Executive Officer& Funeral Director
Service Group of Oklahoma, Norman, OK
"The heart of a meaningful and healing funeral, the Virtual Wolfelt Experience in its entirety, is a game changer for us. This is the roadmap we'll follow with our families. We are changing our approach with all of our arrangers and using 'The Heart' for every funeral. This is the secret sauce."
One funeral home owner's experience
Want to learn more about the benefits of the Virtual Wolfelt Experience workshop? Read this Q&A with a funeral home owner who sent his entire staff through the training.
Frequently Asked Questions
Why participate in our Virtual Wolfelt Experience?

Today, it is harder than ever to be a funeral director. Families are more removed from loss, and often, they don't have a personal experience to draw from when planning a funeral ceremony. As a result, they can tend to confuse CONVENIENCE with EFFECTIVENESS. That is why we in the funeral profession need education, language, and tools to help families understand the value of a healing and meaningful funeral. That is exactly what the Virtual Wolfelt Experience workshop provides.
How does the Virtual Wolfelt Experience work?

Participants attend a 4-hour training experience. This is a highly interactive event, so we keep our groups small (a maximum of 10 participants, minimum of 5) to encourage engagement and to make certain we achieve your objectives.
What is the fee to participate?

The fee for the Virtual Wolfelt Experience is $995. However, a discounted rate is available for Funeral Directors Life funeral home partners. To receive accurate pricing for your group, meet with DJ Jons.
As a virtual event, what are the audio/visual requirements for me to participate?

Computer with audio (speakers) and video (camera) capabilities and a reliable strong internet connection.

Participants receive a Zoom meeting invitation for our Virtual Wolfelt Experience.

We keep your virtual event interactive using the Chat feature in Zoom and the Video feature so we can see each other's bright smiling faces.
Do I have any pre-work to complete?

Each participant will be assigned a course for pre-work that takes approximately 1.5 hours to complete.
BONUS: Included with your registration fee is a one-year subscription to Funeral Directors Life's online university with access to a wide variety of courses applicable to the funeral profession as well as to business topics and life skills.
Will I receive access to materials to use during my Virtual Wolfelt Experience?

You will receive a link to your Virtual Wolfelt Experience eManual, which is packed full of relevant information for our virtual time together and so much more for you to reference as you serve families.
How about support materials for after I complete my Virtual Wolfelt Experience?

You will receive two separate forms of support materials:

First, you will receive the What Makes a Meaningful Funeral? digital brochure and booklet, and the WHY Choose a Final Resting Place? brochure. These materials will help you walk through the WHY of a funeral ceremony with every family you serve, acting as a guide for your conversation.
Second, you will be enrolled in a Wolfelt Experience email series that will reinforce the information you have learned. The email series is called a "Whisper Course." Each Wolfelt Experience Whisper Course email will include a simple suggestion or nugget of information (a "whisper") regarding the WHY and How of a meaningful funeral and the importance of a final resting place to educate, inform, or pose a challenge to further enhance the level of service you provide to your families. Emails are delivered on a regular basis to keep the information fresh for you and your team.
BONUS: You will also receive access to Dr. Wolfelt's articles that speak to the needs of families and funeral professionals, in a digital format for ease of sharing and printing.
Will I receive any CE credits after completing this training?

With the Virtual Wolfelt Experience training, 4 hours of funeral director CE credits are provided in applicable states.