Mission
The mission of FDLIC's Summer Apprenticeship Program is to develop the potential in promising young leaders and give them the skills and the tools they need to succeed in their future careers.
Vision
The Apprenticeship Program is a 9-week program that allows apprentices to gain experience in their area of study in a corporate setting. Candidates must be graduating in May of 2021 or later. The apprenticeship will encourage each participant to grow and develop both personally and professionally in a unique company culture based on Christian principles.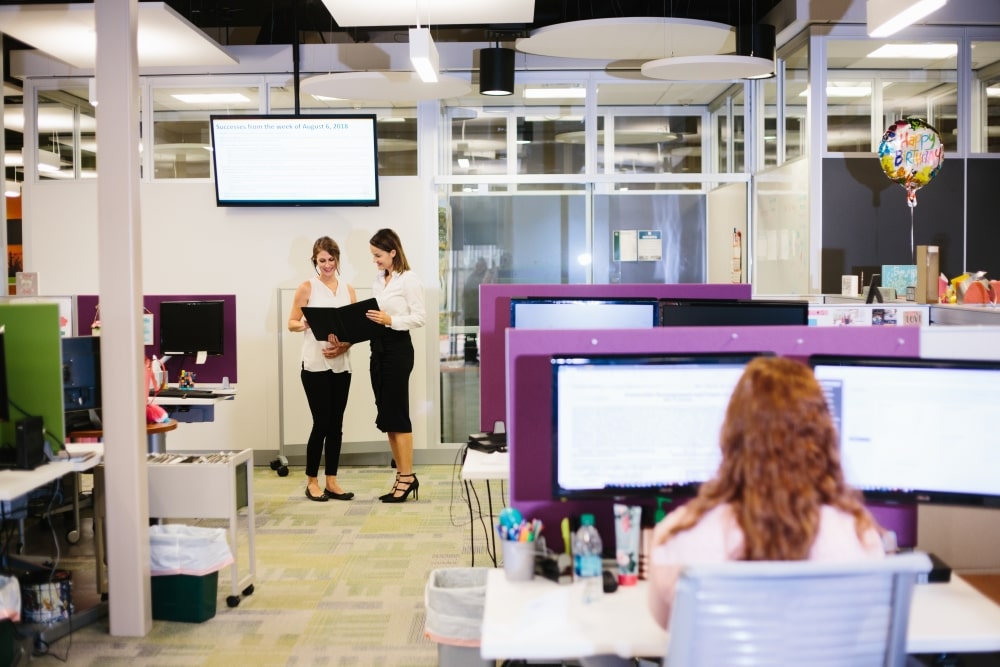 What to Expect
Funeral Directors Life Summer Apprenticeship Program offers real-life experience in a forward-thinking, growing company serving a nation-wide network of clients. Our desire is for this to be a meaningful and valuable experience.
A paid position as an apprentice—you will have areas of responsibility and opportunities for personal and professional growth
Amazing perks such as access to gym and fitness classes, free fruit and drinks, and a warm and welcoming Christian atmosphere
Personal guidance and feedback throughout your time in the apprenticeship program
The opportunity to work and gain experience in several areas of the department
The opportunity to gain insight from company executive leadership including our CEO through spotlight presentations
Two book studies designed to help you grow personally and professionally
The chance to improve your "soft skills," those skills that employers are looking for in candidates, such as leadership, versatility, effective communication, time management, organization, and taking initiative
The opportunity to serve your community and participate in a group service project
Apply Today!
Applications are now closed for the 2021 Apprenticeship Program