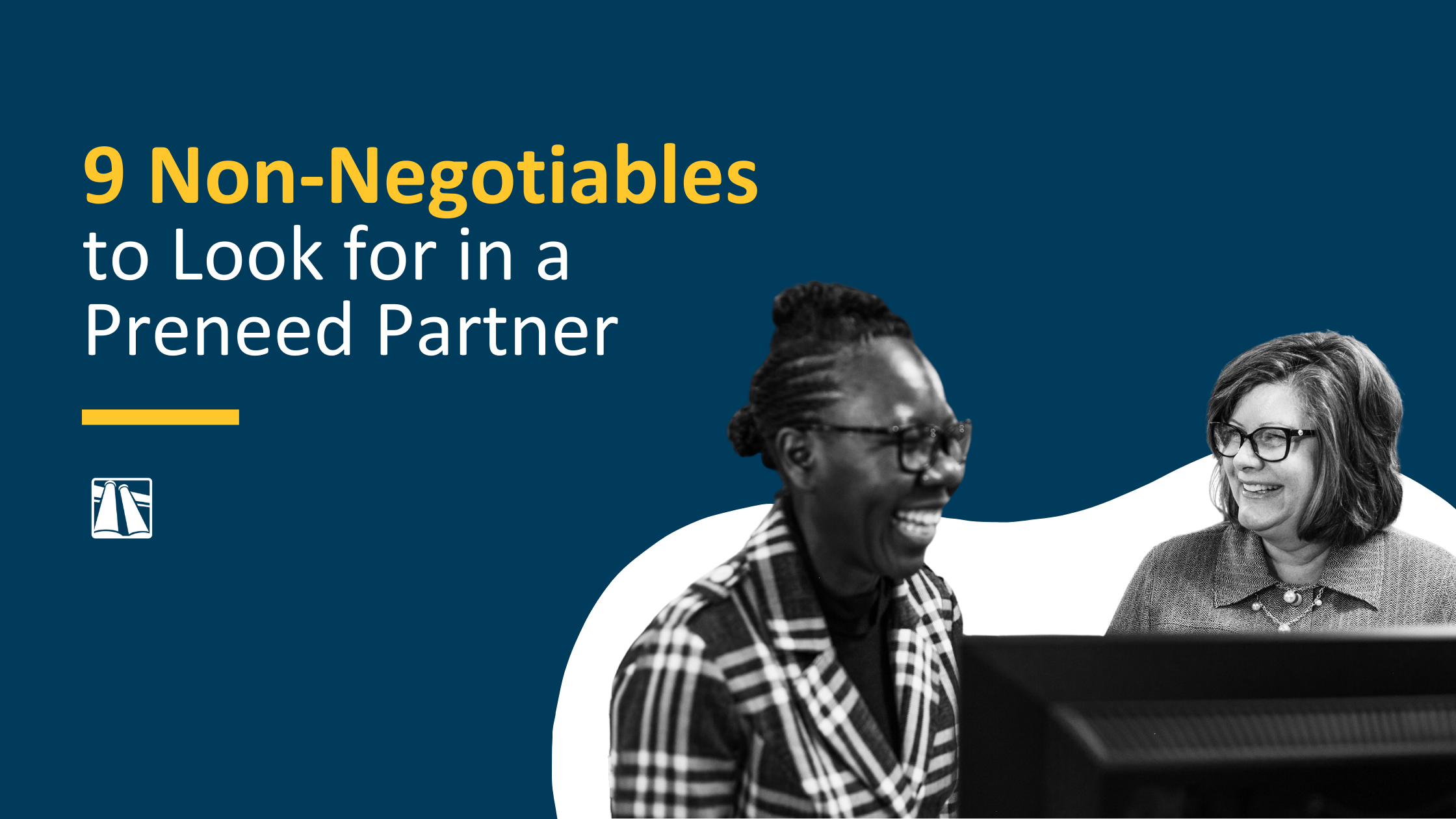 9 Non-Negotiables to Look for in a Preneed Partner
If you're like most funeral directors, you want to offer the highest level of service to families in your community. To do that, you need preneed, marketing, and technology solutions for your business that will help you simplify your life and focus on the most important aspect of your work: being there for families when they need you most.
The problem is that you have to spend so much of your time taking care of back-end tasks that you don't have time to serve families the way you want to. As a result, you are constantly feeling stressed out, overworked, and overwhelmed, which keeps you from being able to do your best work.
We believe you shouldn't have to sacrifice the level of service you offer families to keep your business running smoothly. In fact, you need a partner to help you succeed.
But what company should you partner with? We've compiled a list of 9 non-negotiables to look for.
1. Strong financial position.
First and foremost, your preneed company must be able to pay claims. Look for a company with total assets of $1 billion or more and a ratio of capital and surplus to total assets between 8% and 10%.
2. Conservative investment strategy.
Another important area to look at is the preneed company's investment strategy. Look for a company that has 80% of A-rated bonds in their portfolio and no junk bonds, and less than 5% of publicly traded stocks.
3. Commitment to the funeral profession.
Look for a company that will be a partner to you – one that has shown over the course of time to be a champion of the funeral industry and an excellent partner with expertise in serving a variety of different types of funeral homes with various needs, market conditions, and goals.
4. Time-saving technology solutions.
In order to serve today's families effectively, you need technology solutions that save you time and help you serve today's families in the way they prefer. Digital sales software, digital claims, and online access to your account information are essential to doing business today.
5. Excellent marketing guidance and support.
You want your business to grow. That's why you need to work with a company that offers excellent marketing guidance and support. Working hand in hand with your preneed company will catapult your efforts beyond brand awareness to growth in your preneed sales.
6. Exceptional customer service.
Exceptional customer service is indispensable for both you and the families you serve. You need to be able to trust that your preneed provider is able to serve your preneed families with care and compassion, just as you would.
7. Local representation.
The funeral market is changing rapidly, and many funeral homes are being left behind. That is why it is imperative to look for a preneed partner that can bring you insight, ideas, and guidance for navigating these challenging times. Look for representatives who can help you grow your business and increase your profitability in a rapidly changing marketplace.
8. Industry-leading training.
Our teams are only as good as their training. That is why you should look for a preneed partner that has invested in developing the best training available in the industry today. There's no substitute for good training!
9. The complete package.
Finally, look for a preneed partner that offers you a complete suite of services, from accounting, to payroll, recruiting, funeral home lending, insurance assignment services, funeral home management software, and so much more. Having all these services under one roof will save you time and streamline all your services.
At Funeral Directors Life, we are committed to all 9 of the non-negotiables on this list. From our financial stability to our commitment to the funeral profession, our services are here to make life easier for our funeral home clients.
With us, you can stop trying to do it all on your own and instead focus on serving families in their time of need. That way, you can go from being overworked and overwhelmed to confident, knowing that this was the best business decision you have ever made!
Request a FREE business consultation below.
Or learn more about all the ways we can serve you here.