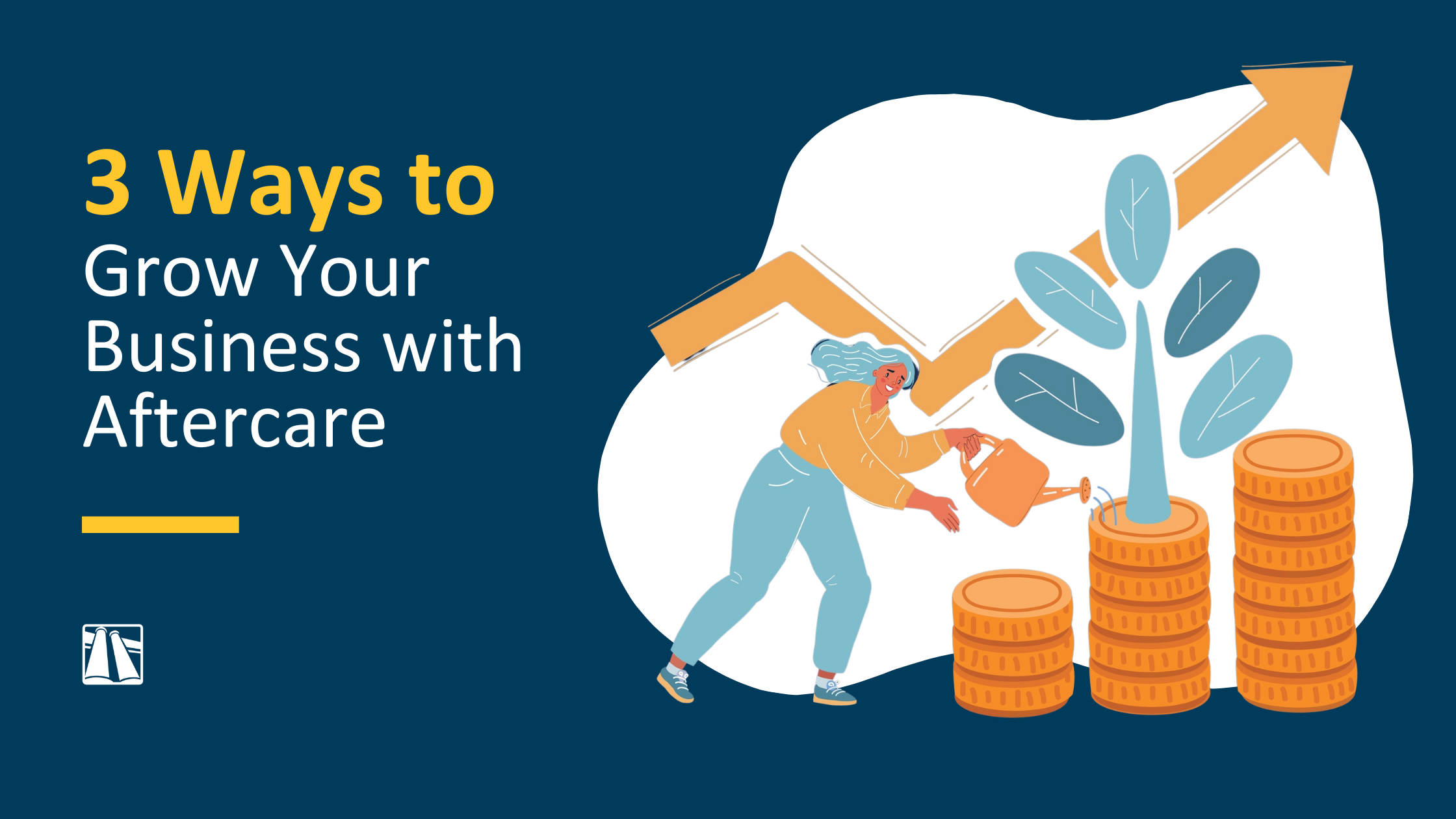 3 Ways to Grow Your Business with Aftercare
In an ideal world, you'd have time to visit with every family after the funeral service. You would give them helpful information on grief support, settling the estate, and finding peace on the road ahead. Hopefully, you would have an aftercare program that helps your business grow, too.
The problem is, as a busy funeral professional, you don't have the time to create an aftercare program that has everything you need to grow your business. You might have an aftercare program, but how is it currently serving you and your families?
The old way of aftercare
The fact is, more funeral homes are turning away from the old way of aftercare (folders of print materials, drop-ins) to keep up with new communication preferences and family needs.
Families today connect in a variety of ways (like email and text), so phone calls might not be their preferred method of communication anymore. Additionally, families need more than just grief support from you. They require information about closing an estate and the next steps to take after a service.
While an estate attorney can answer these questions, you also want to provide helpful resources so they can look up the information whenever they need it, including late at night. Why have them turn to Google when you can provide a platform that helps them?
In short, you need an aftercare program that helps families and your funeral home. More specifically, it should help you grow your business in various ways. Here are 3 ways to grow your business that you should consider.
1. Grow your reputation
Online reviews are essential for businesses these days. Just take a look at these statistics:
👉 95% of customers read reviews before buying a product (Trustpilot)

👉 72% of people asked to leave a review will do so (BrightLocal)

👉 74% of consumers say that reviews increase trust in a company (Trustpilot)
If you're not reaching out to families you've served to ask them to leave a review for your business, you're missing out on growing your business online. Getting reviews and replying to reviews help your funeral home get found on Google by potential customers. If 72% of people will leave a review when asked, that means close to 3 of 4 families will do so. You just want to make sure you ask during the right time. Good thing our program can help.
The best part? Having consistent, positive reviews coming in means you can grow your reputation online. There's no better social proof than 5-star reviews from families!
2. Grow your preneed volume
According to Eric Layer's book, The Right Way of Death, funeral homes provide the most value to families during preplanning and aftercare.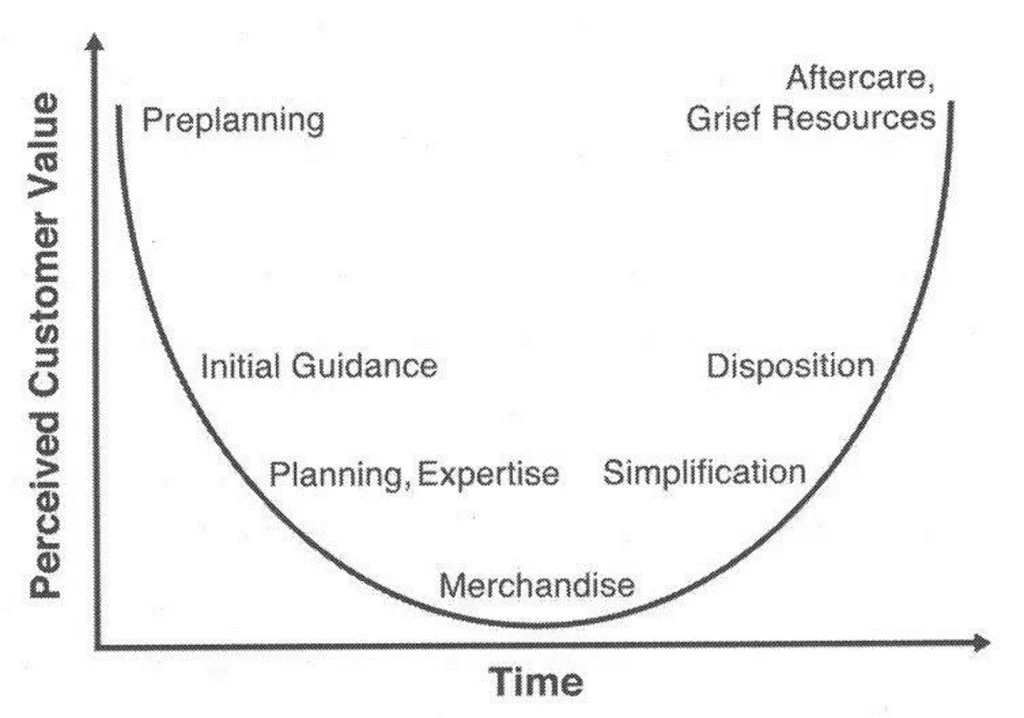 Source: The Right Way of Death by Eric Layer
Similar to asking for reviews, you want to follow up with a family about preplanning during the right time. That might look like 4-6 weeks after a service.
But asking during the wrong time could potentially upset a grieving family. We want to help you avoid that.
Through testing, we found out there's a certain time and way of asking that leads to more preplanning conversations. More preplanning conversations mean more contracts, which means more preneed volume. Make sure your aftercare program can provide results in this area.
Learn more about our program here.
3. Grow your market share
It's not easy to make your funeral home the go-to one in your area, but it's possible if you make aftercare a competitive differentiator. A family's journey through grief doesn't end with you; it's where their journey begins. Many funeral homes fail to leverage the relationships they've built with families to help grow their funeral home.
You can grow your market share by connecting and growing relationships after the service through aftercare. When you do this, you can build more loyal families who will spread the word about your funeral home and help increase your market share. Families are your biggest advocates. If you can help their share their stories through video testimonials, that's even better.
The aftercare experience
All in all, your aftercare program should be an experience for families. You should help them navigate grief, provide helpful resources, and prompt them to consider planning ahead. If you do all that, you should see your business grow as well.
👉 Learn more about our all-in-one aftercare experience here.