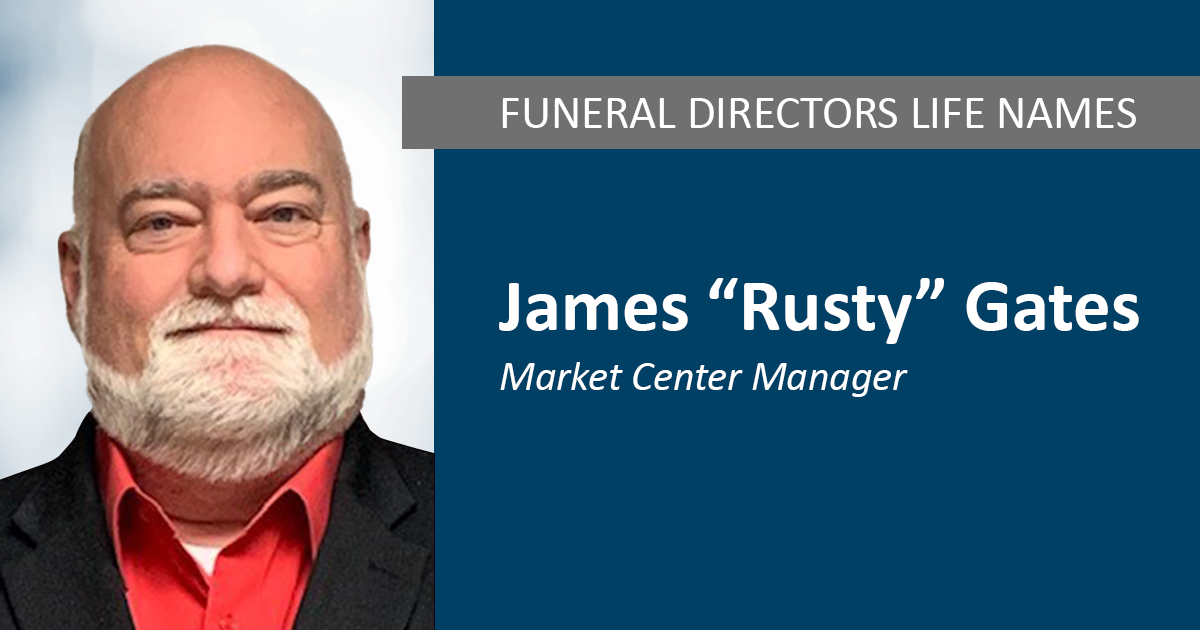 Funeral Directors Life Names James "Rusty" Gates as Market Center Manager
ABILENE, TX — Funeral Directors Life (FDLIC) is proud to announce James "Rusty" Gates as the Market Center Manager for Arkansas.
"We are happy to have Rusty join the sales team here," said Kris Seale, President and CEO of Funeral Directors Life. "He has an extensive background in the funeral profession and a heart for service. His sales management experience and people-driven approach to business will no doubt help our clients in Arkansas be more successful."
Rusty has over three decades of experience in the funeral profession, especially sales and management, with over 20 years of experience in executive management and multi-unit management. He has a passion for people development and enjoys coaching, training, and encouraging his teams to reach new heights.
Mark Owen, Regional Sales Vice President of Funeral Directors Life, said, "Rusty brings 30 years of experience to the table that will benefit our clients in Arkansas. More importantly, he has a heart for our profession and a compassionate desire to serve others. He fits our culture like a glove, and he is a pleasure to be around."
Rusty graduated from the University of Mississippi with a Bachelor of Fine Arts in Theater and a minor in English Literature.
"Since I started working in the funeral industry, my life has been enriched beyond measure. By joining Funeral Directors Life, I can serve families with a trusted company that places an emphasis on its internal family and the families that it serves," Rusty said. "I look at this opportunity with FDLIC as a culmination of my previous experiences. I am looking forward to learning from the incredible experience that FDLIC has become known for and utilizing our resources to innovatively impact our profession."
About Funeral Directors Life
Funeral Directors Life, rated A- (Excellent) by AM Best Company, is a legal reserve life insurance company which specializes in the sale of insurance-funded preneed funerals. Our mission is "To be known as the best, most-respected provider of service to the funeral industry." For more information about Funeral Directors Life, visit us online at www.funeraldirectorslife.com.