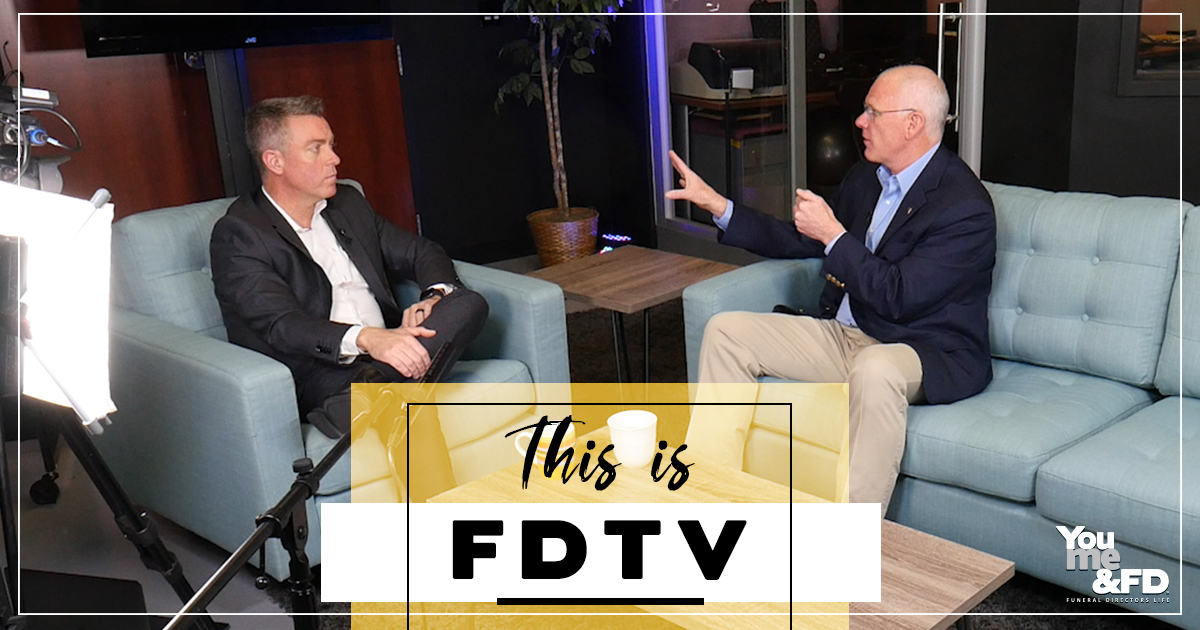 Funeral Directors Life Announces New FDTV Video Series
Funeral Directors Life Insurance Company is proud to announce the release of a video series that is designed to help funeral professionals grow, succeed, and connect with today's changing funeral consumers.
"As we have spoken to funeral directors and owners across the nation, we have seen that there is a huge need for this type of positive content with a strong message about the future of our profession," said Kris Seale, President and CEO of Funeral Directors Life.  "There is too much negativity in the funeral space today, which has led to many funeral directors becoming discouraged. We believe that if we are able to help funeral professionals adapt to the changing market conditions, the future for our profession is brighter than ever! That is what this series is all about."
The series features interviews with company executives, subject matter experts, and industry professionals on a variety of topics of interest to funeral professionals.
"This video series is intended to be a source of information for funeral professionals that offers positive, inspiring, and insightful messages about how to grow and succeed in a rapidly changing marketplace," said Seale. "Our goal is to address the concerns of funeral professionals today and offer ideas and solutions that will help them better connect with the families they serve."
The first three episodes in the series have been released on www.funeraldirectorslife.com/blog/media with more to be released in the near future. To receive notifications as new episodes are released, subscribe to Funeral Directors Life's YouTube Channel and click on the bell to be sure you never miss a new episode.