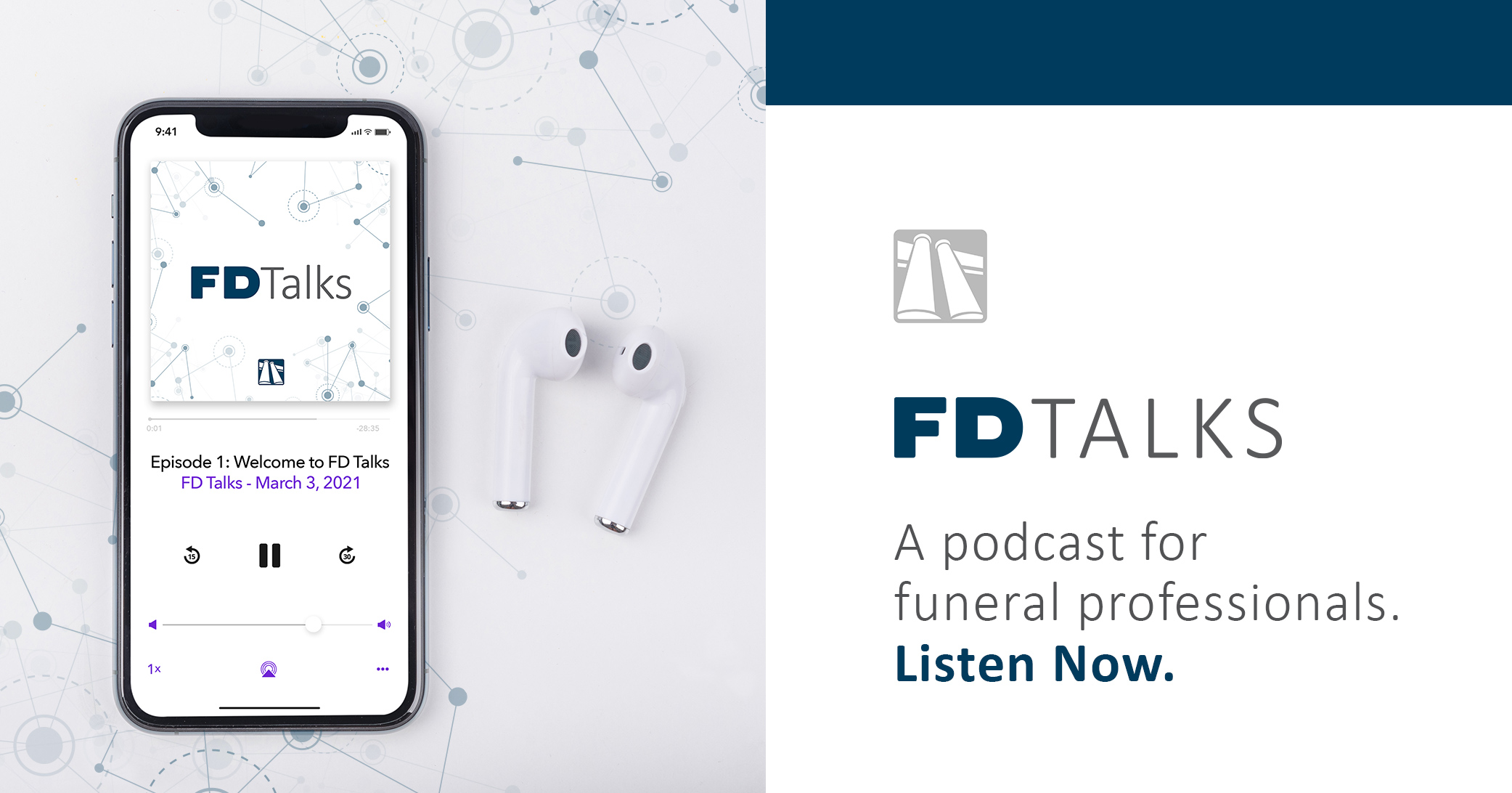 Funeral Directors Life Announces New FD Talks Podcast
Abilene, TX — Funeral Directors Life is excited to announce a new podcast series for the funeral profession, FD Talks, available in audio and video format. FD Talks will explore ideas, insights, and solutions for serving today's families in a rapidly changing marketplace.
"Funeral service is on the brink of change and ripe for disruption, which led us to create this podcast series exclusively for funeral professionals," said Jeff Stewart, Executive Vice President and Chief Marketing Officer at Funeral Directors Life. "Listeners can gain powerful insights and ideas on how to serve today's families, all while in the car or on the go."
Each episode will span 15-25 minutes and cover various funeral service topics ranging from preneed and at-need solutions to digital marketing, technology, and eCommerce solutions, all while providing resources and key takeaways that listeners can apply to their businesses to start seeing results.
"We understand that funeral professionals' time is valuable, and we promise that this series will be well worth the time invested," added Stewart. "We encourage all funeral professionals to tune in for eye-opening interviews with industry experts and visionary leaders who will provide all the information they need to save time, run their business more efficiently, and help them be the kind of funeral director they want to be."
FD Talks by Funeral Directors Life is available to stream on Spotify, Apple Podcasts, and Google Podcasts. The in-studio video podcasts can be found on the FD Talks webpage.