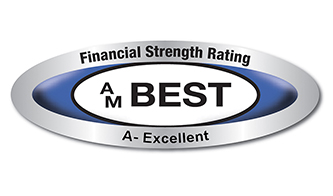 AM Best Reaffirms Funeral Directors Life's Excellent Rating
AM Best Company, a full-service global credit rating agency for the insurance industry, recently reaffirmed a rating of A- (Excellent) with a "stable" outlook for Funeral Directors Life (FDLIC) and its subsidiary, Kentucky Funeral Directors Life (KFDLIC). AM Best analyzes an insurer's financial strength and ability to meet its ongoing insurance policy and contract obligations. Best's credit ratings are based on a comprehensive quantitative and qualitative evaluation of a company's balance sheet strength, operating performance and business profile. 
"We are proud to be rated A- (Excellent) by AM Best for the last 13 consecutive years," said President and CEO, Kris Seale. "We are committed to serving our customers and policyholders as the best, most-respected provider of service in our industry. We strive for excellence at every level of our business, especially when it comes to maintaining the long-term safety, security, and stability of the company." 
"The ratings of FDLIC and KFDLIC reflect the companies' balance sheet strength, which AM Best categorizes as very strong, as well as its adequate operating performance, limited business profile and appropriate enterprise risk management (ERM)," reported AM Best Company in their press release. "The ratings of FDLIC and KFDLIC also reflect their risk-adjusted capital positions being at the strongest level, favorable operating results, good market positions and extensive expertise in the funeral home business. The group continues to post steady earnings, which have strengthened capital over time without using leverage or reinsurance." 
Funeral Directors Life Insurance Company, based in Abilene, TX, is a leading provider of insurance-funded preneed funeral products and services. To learn more, go to www.funeraldirectorslife.com.