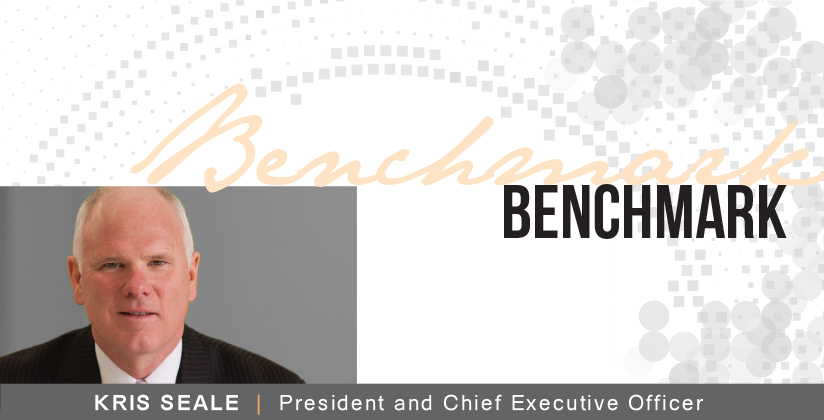 Welcome to our new Benchmark series. We received such a favorable response to our Benchmark videos last year that we decided to continue them this year. Todd Carlson, Paul Lovelace, and I will be bringing you content that relates to the investment environment and to the new funeral consumer. We're looking forward to sharing our thoughts and observations each month for the remainder of this year.
In December of last year, the Federal Reserve did something that they had not done for more than nine years – they raised the Fed Funds rate. For those of you who don't know what the Fed Funds rate is – you're not alone. Most people hear it on the news, but never understand what it is. The Fed Funds rate is the interest rate that depository institutions (banks and credit unions) lend reserve cash balances to other depository institutions overnight. So, essentially it's a loan from one bank to another for less than one day – overnight – not a month, not a week, not even a day – overnight! I'm no financial genius, but that's an extremely short-term loan!
The Fed raised the fed funds rate in December from a range of 0% to .25% to a range of .25% to .50%. You might ask, "Why did the Fed raise it?" Great question – here is what they said after they raised the rate, "The Committee (The Federal Open Markets Committee of the Federal Reserve Bank) judges that there has been considerable improvement in labor market conditions this year, and it is reasonably confident that inflation will rise, over the medium term, to its 2 percent objective. Given the economic outlook, and recognizing the time it takes for policy actions to affect future economic outcomes, the Committee decided to raise the target range for the federal funds rate to .25% to .50%. The stance of monetary policy remains accommodative after this increase, thereby supporting further improvement in labor market conditions and a return to 2 percent inflation."
Does that make sense to you? If not, don't worry – basically, they're saying that the economy looks better and so, it can support higher interest rates as a means of controlling the growth of the economy. Have you seen an improvement in the economy? I know I haven't seen it! I think that the people on that committee need to get out a little more often!
Anyway, I know that senior citizens and insurance companies were applauding the fed funds rate increase, thinking that interest rates would be trending up and providing a little more income. One problem – the economy wasn't ready, so interest rates on bonds and other fixed income investments are lower today than they were in December!
In January, the Federal Reserve bank's policy committee voted to keep the fed funds interest rate target unchanged (between .25% and .50%). The Fed previously indicated it planned to hike four times this year, but market volatility in January has more investors betting it will dial back its rate hiking plans. They are now seeing what the rest of us have known – the economy on Main Street has not been improving – maybe on Wall Street, but not on Main Street.
Take a look at this chart. It shows the yield of the 10-year U.S. Treasury Bond over the last thirteen months. You can see that it shows a low of just below 1.7% and a high of 2.5%, and for the last six months (August of 2015 through January of 2016), the range has been much tighter – between 1.94% and 2.35%. And today, the 10-year Treasury is at 1.84%.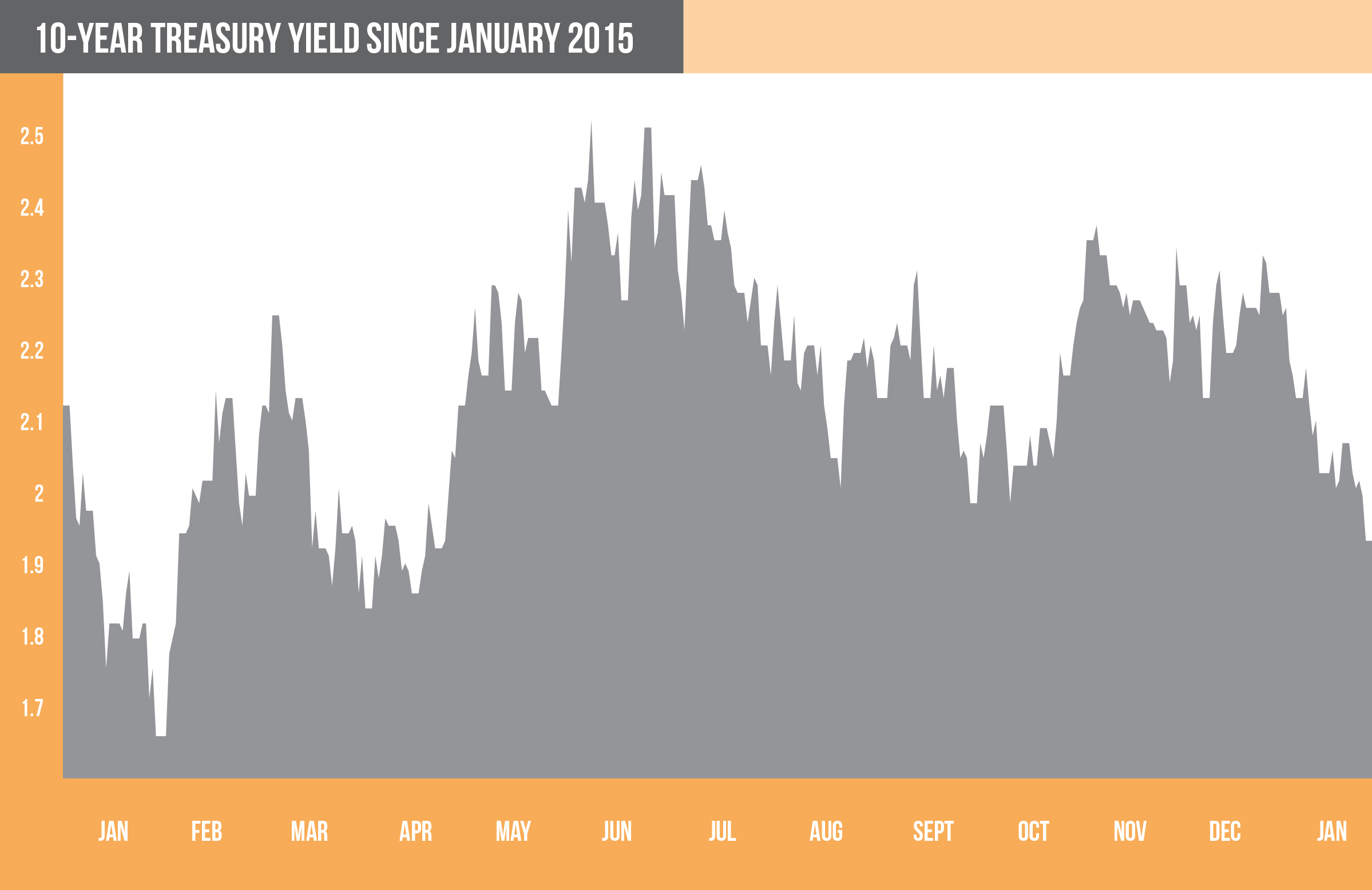 What can we take away from this information? The Federal Reserve's intention to raise interest rates has had the reverse effect – interest rates have actually been lower than they were prior to the fed funds rate increase. In addition, we may be in an era of history where the adjustment of short-term interest rates will have no effect on medium to long-term interest rates.
So, what does Kris's Crystal ball say now?
Interest rates will continue to yield in a pretty tight range – I say that the 10-year Treasury will yield between 1.8% and 2.4% (averaging around 2.1% over the next 12 months).
Interest rates will remain low for the next 24 months.
The election of a new president will be a major factor in the economy and in the interest rate environment.
I hope you've gained some insight into the recent interest rate environment, and I hope that you will follow the election process closely over the next 10 months. I think we can all agree – it would be nice to have a pro-business administration in the White House.
I hope you've enjoyed this discussion about interest rates as much as I have. Next month, we'll be bringing you more interesting content – so, stay tuned!