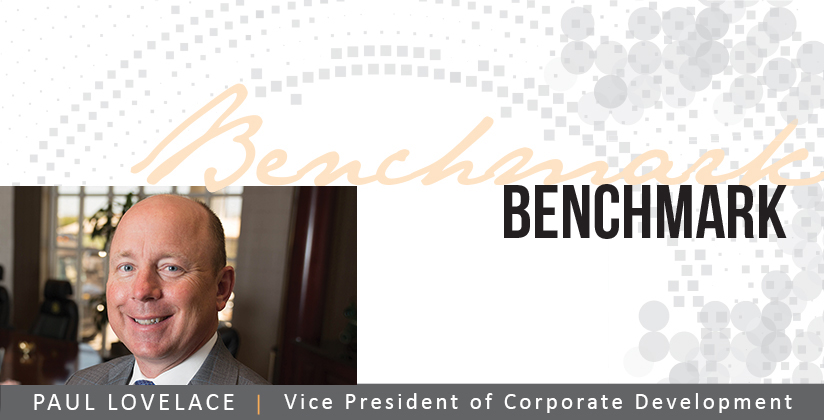 One of my favorite movies is Apollo 13, which chronicled the doomed Apollo mission from April 1970.  Following a routine stirring of the oxygen tanks, the crew experienced an explosion aboard the spacecraft that launched the crew into a fight for their very survival, and prompted one of the most commonly used phrases of all time:
"Houston, we have a problem."
In the funeral profession, we don't have to worry about getting lost in space, but I do believe we have a real problem that, if left unaddressed, could jeopardize the future. The main problem we have in the funeral profession today is commonly referred to as the commodity trap.
A commodity trap is a situation where products and services have slipped into a purely price-based competition.
Examples of commodities:
Corn, gasoline, gold, coffee beans, pork bellies, etc.
According to Investopedia, a commodity is a basic good used in commerce that is interchangeable with other commodities of the same type.
The idea of the funeral profession becoming commoditized is not a new one, and it is not meant to be a compliment. There are real consequences for the business owner in this particular environment. For example, some of the impacts can be rather severe over the long term.
Factors of becoming commoditized can include:
Increased price sensitivity
Limited differentiation
Poor innovation
Lack of loyalty
Lower profit margins
Business leaders get paid to avoid the "commodity trap" for their respective companies. And so do sales professionals!
The tantalizing lure of success through the shortcuts of copying the competition can be just too tempting for many people. This phenomenon has affected countless businesses across numerous industries such as computers, electronics, telephones, appliances, automobiles, etc.
Now, you might be wondering, how does that apply to me as a funeral sales professional?
I believe it's important to recognize the commodity trap as soon as possible. In an active sales scenario, sales people are often the first to interact with the family (sometimes years before a death occurs) and the first to share the value proposition of the funeral home.
As a sales professional it's vitally important that we stand out from the crowd and create value for families, so that we do not become a commodity ourselves.
Today, I would like to share three ideas to escape the commodity trap in funeral service from a preneed perspective.
The first way we can address this circumstance is through listening to our customers. Sam Walton once said "If you don't listen to your customers, someone else will." Sometimes, just listening to our customers, we can uncover opportunities to improve and create value. Listen to what they say and listen to what they don't say. If we listen closely, our customers will actually tell us what they need and what they want, and that gives us an opportunity to share our capabilities in a meaningful and compelling manner. And gives us information that we can take back to our business owners to help them improve the business…information that they would perhaps have never known.
The second way we can address the commodity trap with families is by innovating our business. If we want to escape the commodity trap in the funeral profession, we have to continue to innovate. There are plenty of opportunities to be innovative. For example, we can embrace new technologies in the funeral home. We can add video and audio to the funeral ceremony. We can use social media, the internet, and cloud-based solutions to better serve our customers. Innovation doesn't only have to come in the form of technology; we can also innovate ways to communicate with families, nurture relationships, and educate families about the value of a healing funeral. There are seemingly endless opportunities to innovate when you really think about it.
Finally, we can escape the commodity trap by improving the customer experience. Ignoring the customer experience in business would be like a musician who doesn't play the music their fans love to hear. Can you imagine showing up to a George Strait concert and hearing rock in roll music instead? I don't think so!  The customer experience is all about meeting and exceeding expectations. And when that doesn't happen, disappointment reigns. We must continue to find ways to suggest fresh ideas and creative solutions for families in order to maximize the value we are providing.  Today's consumer wants the easy button, so how can we make this experience easier for them and ultimately for their families?
In summary, I believe we have a tremendous opportunity in funeral service to step outside of our comfort zones and meet the funeral consumer where they are.  When we listen to our customers, when we innovate through new ideas, education and creativity, and when we improve the customer experience, there is no telling what successes we will enjoy as a profession and where we can help the industry evolve!