1977
Bill Seale, Tom Branon, Ernest Welch, and Melvin Storm formed a partnership and founded the company Tembico, Inc. (based on the initials of their first names). The four funeral directors began to talk seriously about the formation of an insurance company that could furnish preneed products for their respective funeral homes.
1981
In February, the four gentlemen acquired Wilkerson's Burial Association in Brady, TX. The company was converted from a local mutual aid company to a legal reserve life insurance company, the first ever conversion of its kind in Texas. With start-up capital of $165,000 and a single employee, Ben Burton, Funeral Directors Life Insurance Company was born.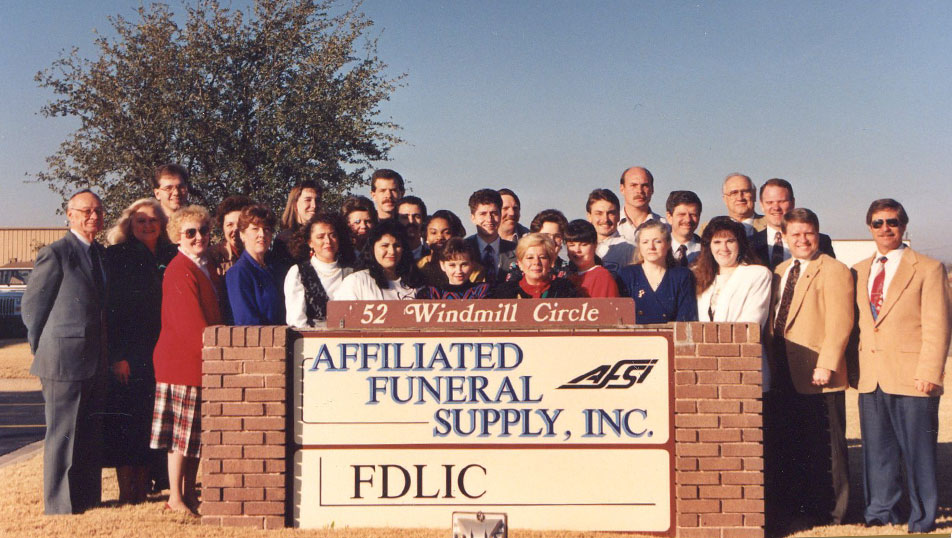 1985
A young man from Snyder, Texas graduated from Baylor University. He had a job lined up in Dallas, Texas, but before he could report to his job, his father, Bill Seale, asked him to try to establish the accounting office for FDLIC. Kris Seale agreed to stay on "temporarily" as a bookkeeper until things are sorted out. In June, Affiliated Funeral Supply, Inc. (AFSI) was formed, and warehouse space was purchased at 52 Windmill Circle in Abilene, Texas. AFSI began selling and distributing caskets throughout West Texas. Additionally, a second company was formed: Funeral Agency Inc. (FAI). At this time, FDLIC held $2.5 million in assets and $310,000 in capital & surplus.
1986
With five employees and no sales people, FDLIC moved from Brady to Abilene, Texas and joined AFSI at 52 Windmill Circle. Kris decided to remain in the family business and became a member of the Board of Directors. The company began to grow considerably, and it wasn't long before a portable building had to be set up to accommodate the influx of new employees. In addition, the Dollar for Dollar insurance-funded preneed plan is introduced. All in all, there are 17 people selling FDLIC's products (15 are funeral directors and funeral home staff).
1987
A marketing coordinator was hired and FDLIC held its first sales training session in Abilene. In September, the new and revolutionary Decisions Made Early Plus (DME) preneed contract was developed in response to requests from funeral directors. The DME product allowed for commissions to be paid upfront rather than on premiums collected, and FDLIC's sales force began to grow considerably. Assets increased to $9 million with the reinsurance of several smaller insurance companies.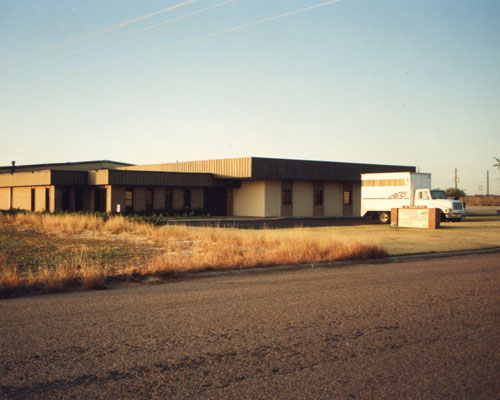 1988
FDLIC received the first-ever trust conversion approval issued by the Texas Department of Banking. Total assets rose from nearly $13 million to over $25 million within a year.
1989
After a tremendously successful year in 1988, the first-ever incentive trip was held in January of 1989 in Las Vegas, NV. Kris Seale officially assumed the duties of President and CEO of the company.
1990
INC Magazine named FDLIC one of the 500 fastest-growing (#487), privately-held companies with 783% growth over a five-year period.
1991
FDLIC celebrated 10 years of service. The company held $41 million in assets.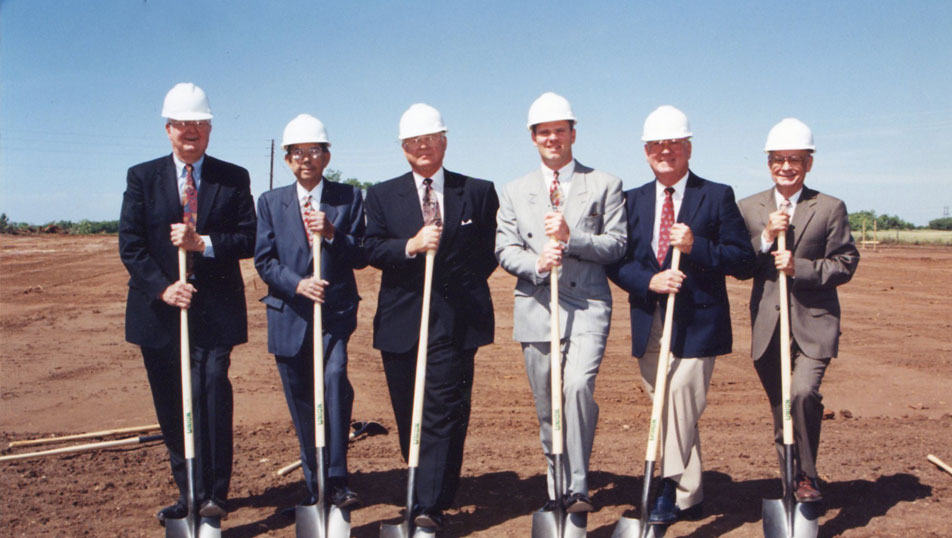 1993
With a vision for growth and expansion opportunities, FDLIC broke ground on a new building located at 6550 Directors Parkway in Abilene, TX. FDLIC had 36 employees and were looking forward to a little bit of elbow room at the new facility. FDLIC's holding company, Directors Investment Group, Inc. (DIG), was created, and Directors Succession Planning (DSP) was launched.
1994
FDLIC and AFSI moved into the new 37,500-square-foot building, and with ample room to expand, there were new opportunities for growth and development. AM Best Company granted FDLIC its first rating at B+ (Very Good).
1996
FDLIC reached total assets of nearly $150 million, and AM Best upgrades FDLIC to B++ (Very Good). In addition, the company began the process of becoming paperless through the use of electronic imaging – the company became completely paperless by 2001.
1997
AFSI was sold to Batesville Casket Company.
1998
The company reached $200 million in assets.
2000
The Funeral Directors Life website was launched.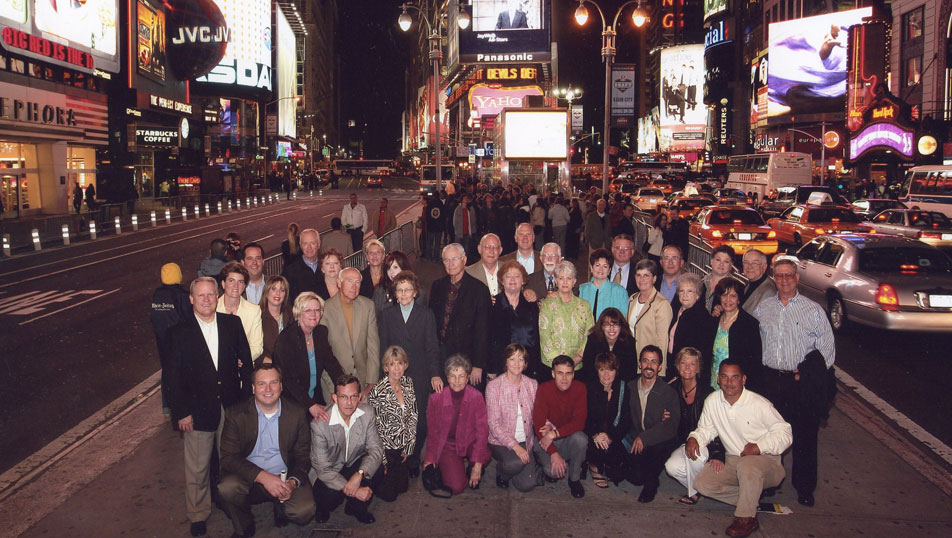 2001
FDLIC reached its 20th anniversary and grew to 80 employees with 300 sales professionals. The company gained the endorsement of several state funeral director associations, including the Pennsylvania Funeral Directors Association, Funeral Directors Association of Kentucky, and Minnesota Funeral Directors Association. Parkway Advisors, Inc. was started, and DSP was sold to the "Alderwoods." The company officially became paperless.
2002
The company reached $300 million in assets.
2006
FDLIC's AM Best Rating was upgraded to A- (Excellent).
2007
FDLIC reached $500 million in assets. The company began to make loans to funeral home owners in exchange for exclusive sales agreements. Directors Choice Assignment Services (DCAS) was launched (rebranded in 2018 as CLAIMCHECK).
2008
In September, FDLIC withstood the greatest economic crisis since the Great Depression (with less than 1% of assets impaired) and strengthened its financial position with high quality investments purchased at extremely high rates.
2009
FDLIC became licensed in 45 states and actively produced business in 36 states. DIGicon, a proprietary software program that eliminates the need for paper contracts, was launched with great success. FDLIC achieved 40 consecutive months of record sales, reaching the milestone of $15 million in sales in a single month and increasing assets by a whopping $76 million, shattering all previous records, all in the midst of a global economic downturn.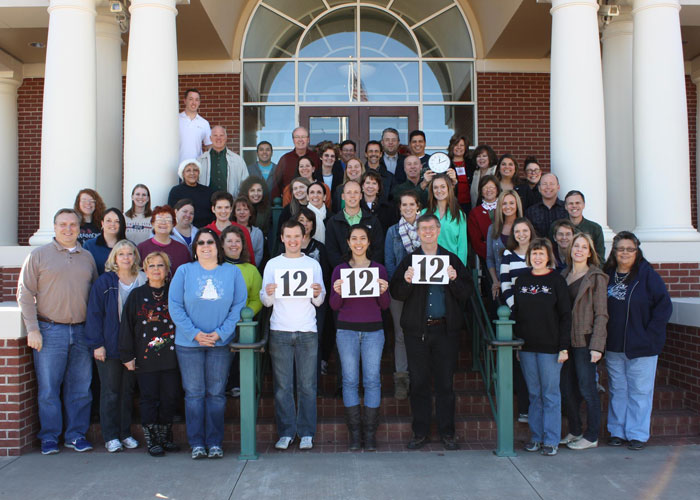 2010
FDLIC celebrated its first Sabbath Year, granting all employees 30 days off to rest, renew, and rejuvenate. Total assets increased by $82 million to $714 million.
2011
The company launched a new consultative sales system designed with the unique needs of Baby Boomers in mind. In addition, the company launched a sales professional employee program hiring and training top tier sales professionals as part of the unique Select Producer program. FDLIC celebrated 30 years of service. FDLIC was recognized as one of Ward's 50 best insurance companies in the United States (FDLIC was the smallest to make the list and was in its first year of eligibility).
2012
FDLIC reached $1 billion in life insurance in force and was once again recognized as one of the Ward's Top 50 list as the top 50 life/health insurance companies in the nation. FDLIC embarked on a wide-spread remodeling effort that included the addition of an open concept Operations area, a beautiful work café, an onsite clinic, and an expanded state-of-the-art workout facility. Additionally, FDLIC was recognized with the Torch Award for Marketplace Trust by the Abilene, TX Better Business Bureau.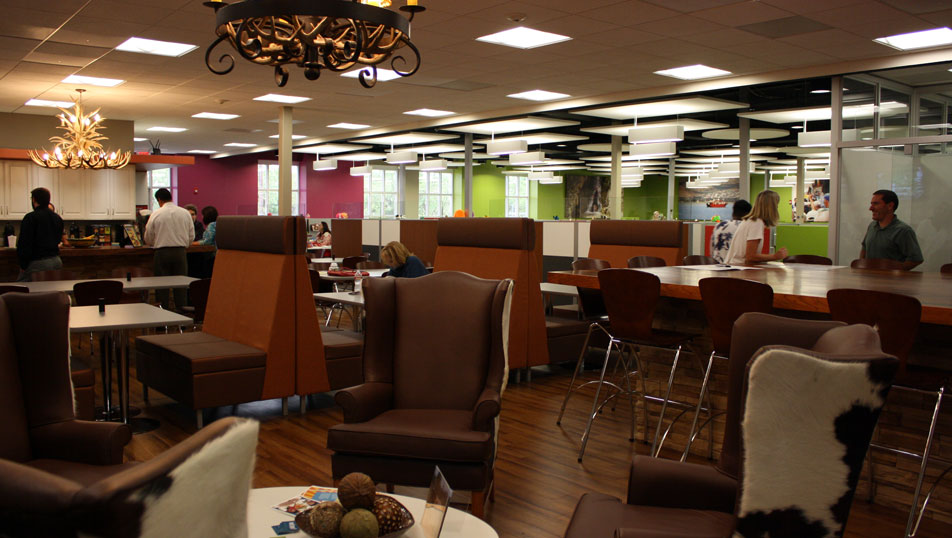 2013
FDLIC was recognized for a third consecutive year as one of the Ward Group's top 50 life/health companies domiciled in the U.S. FDLIC acquired Requia Life Insurance Company. For the first time, FDLIC achieved over $200 million in sales for the year. The company ends the year just shy of $1 billion in total assets with 132 employees.
2014
FDLIC was named the #1 Best Company to Work for in Texas in the mid-size company range (100-499 employees) by Texas Monthly and was recognized at the national level by FORTUNE magazine as one of the Best Small & Medium Workplaces for 2014. FDLIC exceeded $1 billion in total assets and achieved the best sales year in company history ($216.5M).
2015
2015 was a big year for the company. FDLIC was recognized nationally as one of the 75 Best Places to Work for Millennials by the Center for Generational Kinetics, Best Companies Group, and Barnum Financial Group. FDLIC was also recognized as one of the Best Places to Work in Texas for the second year in a row by Texas Monthly and as #2 on FORTUNE magazine's 10 Best Workplaces in Insurance list. FDLIC was also recognized by Concentrix Insurance Solutions with the Innovation Trailblazer Award in honor of FDLIC's extensions to the Genelco® Insurance Administration Solution™ (GIAS) product. The mentor program was introduced with its first 5 graduates. Directors Foundation became fully
operational on January 1, and Passare, Inc. became a subsidiary of DIG. The company launched DIGiclaim – an online claims processing system – and achieved the highest sales volume year in company history, ending the year with $234 million in sales. Additionally, FDLIC ended the year with $1.159 billion in total assets and $99.1 million in capital & surplus.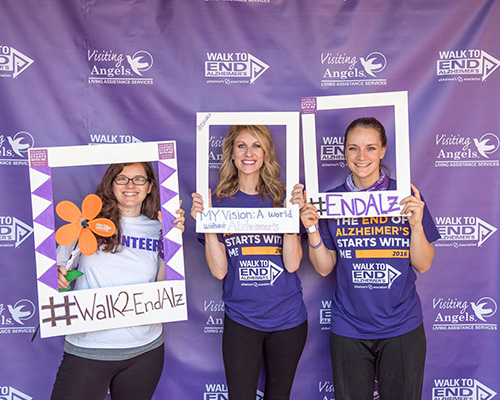 2016
Funeral Directors Life began the year with a totally restructured product portfolio. The company was again named by FORTUNE magazine as one of the Best Small & Medium Workplaces (#21) for 2016. Funeral Directors Life began a collaborative partnership with Dr. Alan Wolfelt, noted author, educator, and grief counselor and launched www.funeralbasics.org, a funeral information website. Additionally, DIGicare Services, Audio Visual Solutions, and Directors Business Solutions were launched. FDLIC closed the year with $1.25 billion in total assets.
2017
In 2017, we celebrated our second Sabbatical Year, which many of our employees, both in Abilene and across the country, took advantage of. Despite it being a slower year due to many of our people taking time to rest, renew, and recharge, Funeral Directors Life still received a number of recognitions. We appeared on FORTUNE magazine's list for Best Small & Medium Workplaces, Best Workplaces in Texas, Best Workplaces in Financial Services & Insurance, and Best Workplaces for Millennials. Additionally, Texas Monthly recognized Funeral Directors Life as one of the Best Companies to Work for in Texas in the mid-size category.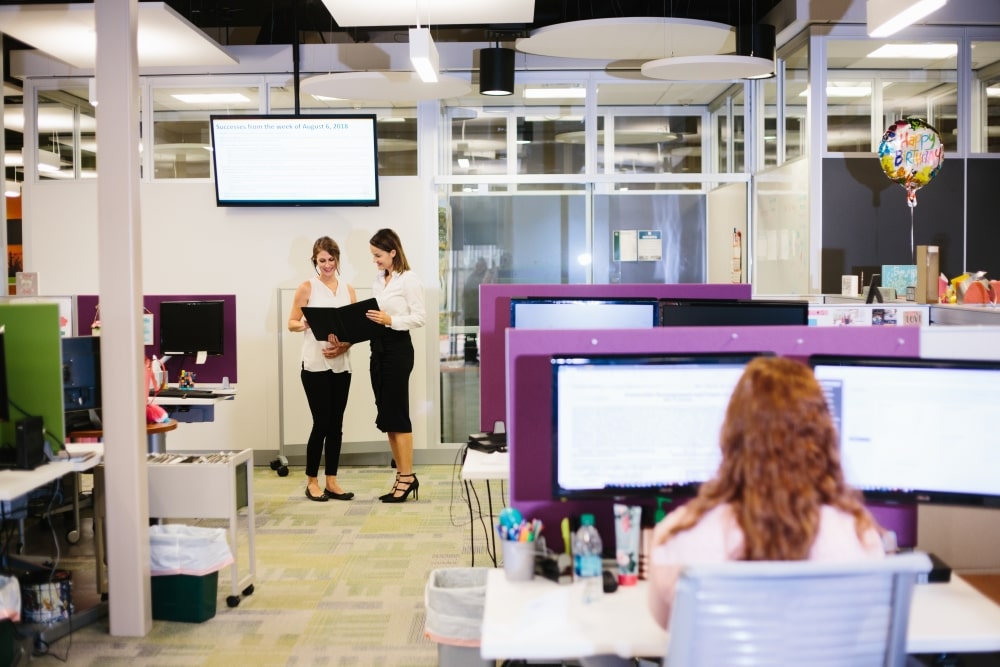 2018
FORTUNE magazine once again recognized Funeral Directors Life as one of the Best Medium Workplaces, one of the Best Workplaces in Texas, one of the Best
Workplaces in Financial Services & Insurance, and one of the Best Workplaces for Millennials nationwide. Funeral Directors Life was also recognized as one of the Best Companies to Work for in Texas by Texas Monthly in the mid-size company category. FDLIC became a Preferred Partner (Preneed category) with Selected Independent Funeral Homes and launched the Customer Ambassador program, the new Proxima product, and the OnBase software program. Additionally, the company developed an Enterprise Risk Management plan and established a new executive position, Chief Information Security Officer. Financially, more than $70 million was made in loans to funeral homes through Directors Business Solutions, sales were up 10.5% over 2017, trust conversions gained momentum, and profit margins increased to levels not seen since 2008.
2019
This year, five supervisory level employees were promoted to Vice Presidents. In very exciting news, Funeral Directors Life launched the "Thought Leader" campaign, including national advertising, regular articles in trade publications, and the all-new FDTV video series! Also, once more, the company was recognized on FORTUNE's 2019 Best Workplaces in Texas List and its 2019 Best Workplaces in Financial Services & Insurance.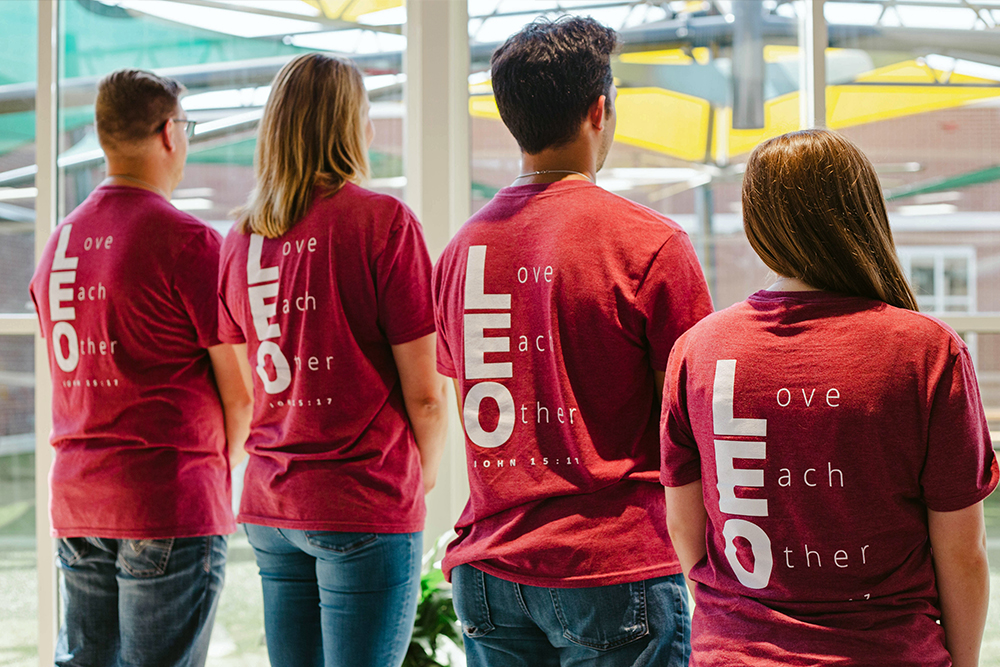 2020
This year, FDLIC persevered through the COVID-19 pandemic, positioned the company as a thought leader in the profession, and celebrated growth and accomplishments. At the height of the pandemic, FDLIC hosted free webinars for funeral professionals, all which resulted in record-breaking attendance. President and CEO Kris Seale also fulfilled a promise to not lay off any employees during the pandemic. In financial news, AM Best, a full-service credit agency for the insurance industry, affirmed FDLIC's Financial Strength Rating of A- (Excellent) for the 14th
consecutive year. Moreover, FDLIC and Passare® announced the Arrangement Guide™, a revolutionary preneed eCommerce tool. In other news, FDLIC's parent company, Directors Investment Group (DIG), elected two new board members to complement the fast-growing company. DIG invested in expanding the Home Office in order to prepare for future growth, which was a successful construction project! On top of that, the Company switched to 100% solar power in mid-2020 to power the business' 85,000 square foot building, the largest business in Abilene to accomplish that feat! Once again, the company was recognized on FORTUNE's 2020 Best Workplaces in Texas list and on Texas Monthly's 2020 Best Companies to Work for in Texas list. FDLIC was also certified as a "Great Place to Work" for the 5th
consecutive year. Though plenty of change happened this year, the Company was able to celebrate many victories!