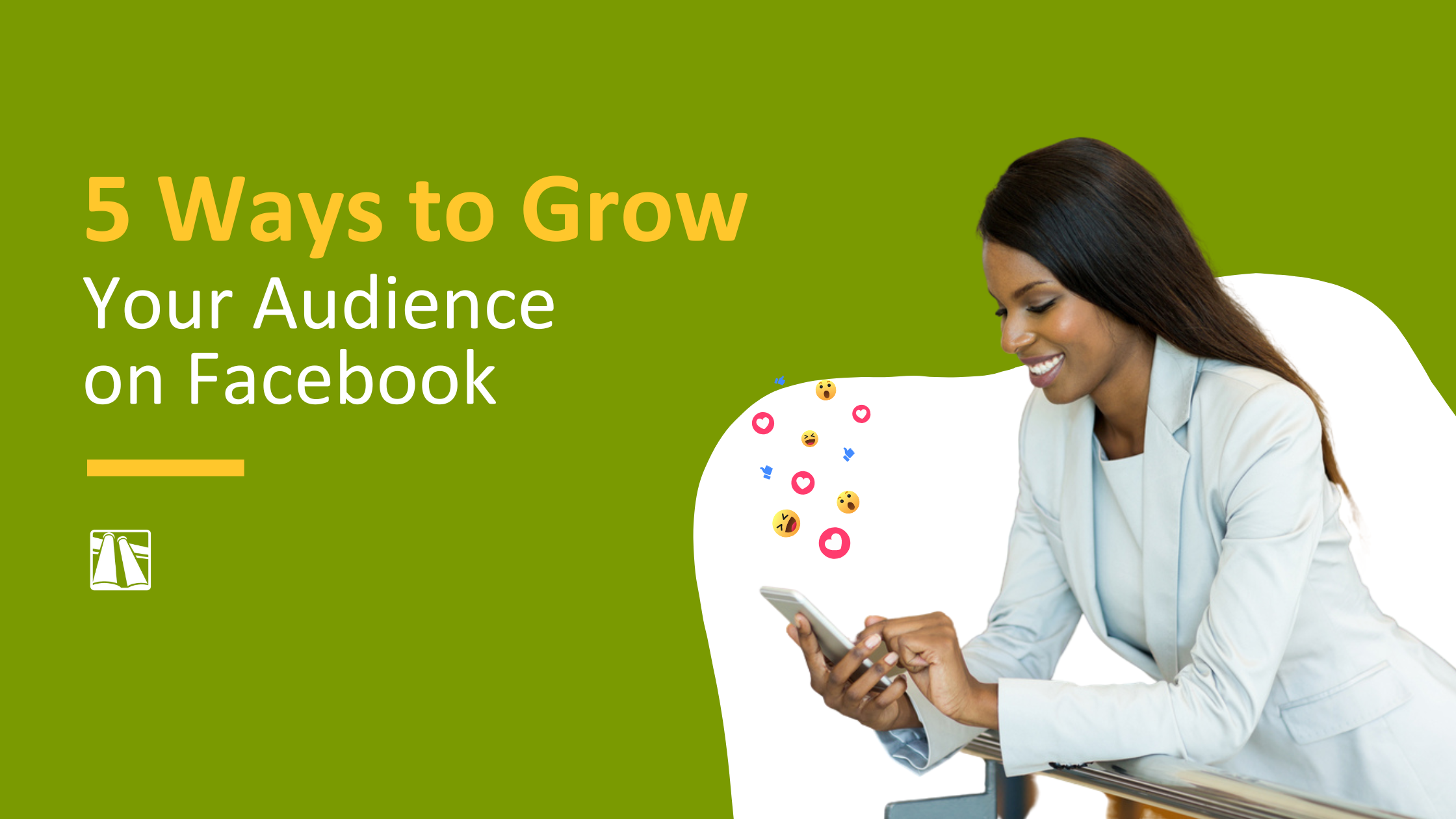 5 Ways to Grow Your Audience on Facebook
Facebook is home to millions of users in the U.S. and is the second-largest social media platform after YouTube. Pew Research statistics showed that in 2021, nearly 70% of U.S. adults were Facebook users. Of those users, 7 in 10 said they visited the site daily.
So, what do all these numbers add up to? The simple answer is: Facebook can't be ignored.
Savvy businesses use Facebook to its full potential to build customer loyalty, share stories, and inspire audiences to try their products or services. And funeral homes are no different.
If you think about it, Facebook is the new Yellow Pages and newspaper all rolled up into one platform. So much so that your funeral home probably already has a page on Facebook, even if you didn't create it.
Facebook creates business pages based on users checking in at your location or posting comments and reviews about your business. If this is the case, the first step is to claim your page and use it to your benefit!
So, now your funeral home has a Facebook page. The question is…What do you do with it?
To get started, you need to grow your audience. You can do this by inviting friends and personal connections to your page and encouraging your staff to do the same. Once you have a starter audience, it's time to start posting!
Here are five ways to grow your audience on Facebook from scratch.
1. Post regularly
Posting consistently will help you build an audience of followers who are familiar with your brand and more likely to engage with your content. Encourage your followers to like and share your posts, too. This will help your post maximize its potential organic reach and be seen by friends of your followers. You can also tell each family you serve about your Facebook page and promote it on your website.
2. Share engaging content
Now that your audience is steadily growing, it's time to focus on the type of content you post. Share content that is interesting, relevant, and valuable to your audience. This will encourage people to like, comment, and share your posts even more.
For example, you might post articles of interest, inspiring messages, personalization ideas, announcements, messages from your funeral home, lifestyle content, images of your staff or staff highlights, videos, and testimonials (used with permission, of course!) According to our statistics on clients, videos receive almost double the reach of any other type of post!
For specific ideas about what to post, read this article.
3. Boost your best content
Next, you'll want to start putting a little money behind your best posts. Unfortunately, purely organic reach (posts that your followers see) on Facebook continues to decline. Facebook's algorithm constantly changes, making it nearly impossible to crack the code on optimizing organic reach for posts. This is especially true for businesses, since Facebook favors showing posts from friends and family in users' feeds.
That's why boosting content you think is most important for your audience to hear is a great idea. Boosting adds a little "oomph" to your post by putting some advertising money behind it, say, $20 to $30, to get a wider reach. It's one of the easiest ways to increase your reach and audience.
For example, we recommend boosting custom messages from your funeral home to ensure more community members see them. Set the boosted post for a 5- to 10-mile radius around your funeral home, depending on the population density and your service area, to users aged 45 and up.
Here's Facebook's step-by-step boosting guide.
4. Use targeted ads
Another way to grow your audience is by using target ads. These ads are a bit different than boosting. Usually, you will use ads to include a call to action for lead generation purposes.
For example, our team successfully uses ads to generate preneed leads through eBook downloads, lunch & learn events, seminars, surveys, and more! Facebook ads allow you more flexibility and options for calls to action and ad types as opposed to boosting.
Learn more about our program here.
5. Interact with your followers
This is critical to social media success. Your followers, customers, and potential customers may reach out to you via Facebook because they are familiar and comfortable with the platform. Therefore, monitoring your direct messages, posts, and comments and responding to your followers' comments and messages is essential. Prompt responses will build trust and customer loyalty with your audience.
Your customers also may use Facebook to leave reviews. Be sure to like reviews and thank your followers for their feedback.
BONUS: Work with a partner who can guide you every step of the way
At Funeral Directors Life, we understand that starting a funeral business page on Facebook is a huge learning curve. That is why we recommend finding a partner you can trust who shares your values. Look for a partner that can provide you with great content to share and help you navigate any difficult issues that may arise.
If you need assistance, our team is ready to lend a helping hand! No need to do it on your own. Get a demo today!